Hello and welcome back to Top 5 Wednesday. The one day of the week where I pick 5 books based on a particular topic.
I'm not loving the remaining November topics so I've decided to do my own post and today's is book series I want to re-read.
Red Rising Trilogy by Pierce Brown
By this I mean the first three books because what I gather, books 4 to 6 are set at least ten years or so after the events in these books and have their own different storyline.
Red Rising and Golden Son are the only books I read and whilst I enjoyed them, I didn't feel very invested in the world and I certainly didn't respond to them in the same way my friends did. As it has been a good four years or so since I initially read them, I'd like to re-read and experience them through fresh eyes.
Daughter of Smoke and Bone by Laini Taylor
I always want to re-read this trilogy. Laini Taylor is one of my favourite authors and through Daughter of Smoke and Bone she manages to craftfully weave a story that sometimes does get a little lost on me. I can always vividly remember Daughter of Smoke and Bone and Dreams of Gods and Monsters, but details of Days of Blood and Starlight are a little hazy and I struggle remembering the plot to that book so I'd like to refresh my memory, as well as reading vicariously through Laini Taylor's writing again.
The Inheritance Cycle by Christopher Paolini
The Hitchhiker's Guide to the Galaxy by Douglas Adams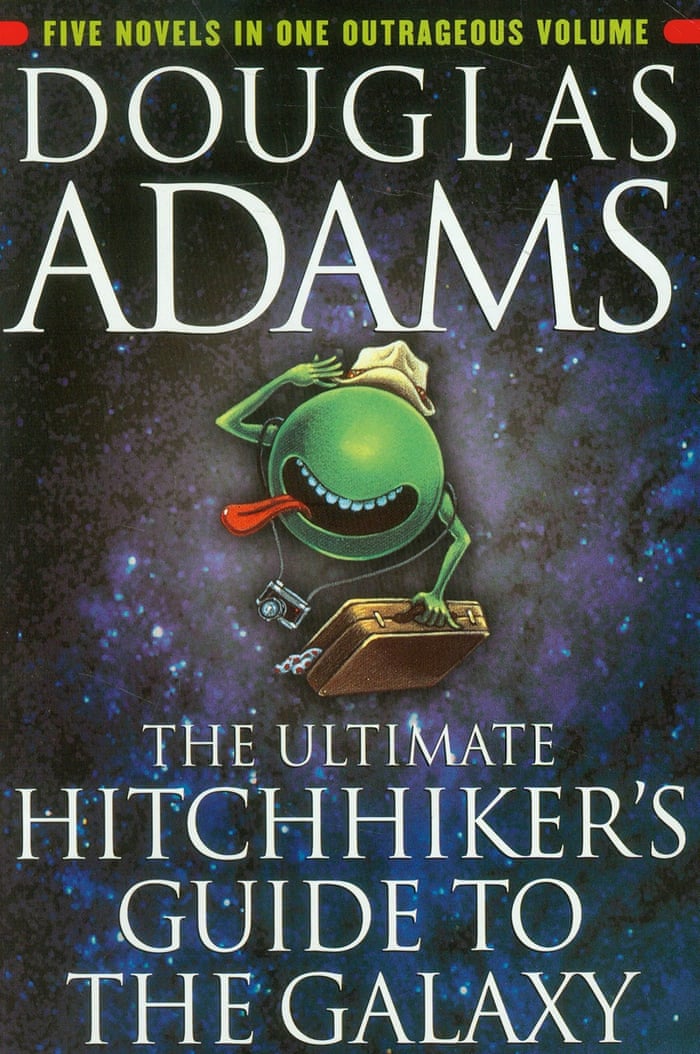 Probably my most favourite sci-fi series for its wittiness, wackiness and all-around fun. I love listening to these on audiobook and as I like re-reading audiobooks when crafting, I have them next on my list once I've finished the BBC dramatisations of Lord of the Rings.
A Darker Shade of Magic by VE Schwab.
It has been on my mind to re-read this trilogy for a while now. I absolutely love it and it's simply a series that is worth a million and one re-reads.
---
And there we have it. Five series I would like to re-read. I'm not bothered when I reread them, just that I do at some point.
If you re-read books, what series do you want to re-read?
Thanks for reading and have a brazzle dazzle day!
xx