Hello and welcome back to Blogmas! It is Day 2 and I want to talk about Disney films, specifically my favourite Disney Christmas films that I watch every Christmas and have done so since time immemorial.
Mickey's Once Upon A Christmas
An anthology film featuring three short films from all our favourite fab five characters:
– Donald Duck: Stuck on Christmas
– A Very Goofy Christmas
– and Mickey and Minnie's Gift of the Magi

I love this anthology and it is one I watch many times every single Christmas. What gets me about these films is that as a child they were fun, they are what every kid wants Christmas to be (especially the Donald Duck film), but through adult eyes, they are particularly poignant. They possess the timeless messages of family, togetherness, love, hope, and spreading positivity to everyone no matter their circumstance, and I think this year in particular, it's even more important and it's spreading that Disney magic we all need.
Mickey's Magical Christmas: Snowed in at the House of Mouse
The House of Mouse was one of my favourite Disney programmes from the early 2000s. It ran from 2001 to 2003 and as well as the normal episodes they had a Halloween special for the villains, and this Christmas special. I don't remember this particular special from my childhood so to find it as an adult was really nice. True to House of Mouse form, it has some banter between all the Disney characters, as well as showcasing a few classic short films from the archive – Pluto's Christmas Tree (1954), Donald on Ice (1999), The Nutcracker (1999) and Mickey's Christmas Carol (1983). It also has this running storyline of Mickey wanting Donald to find his Christmas spirit, and feel that Disney joy and magic of the season. I find it just a rather nice and comforting film to have on in the background when I'm doing other Christmassy things like decorating the tree or writing cards.
Beauty and the Beast: The Enchanted Christmas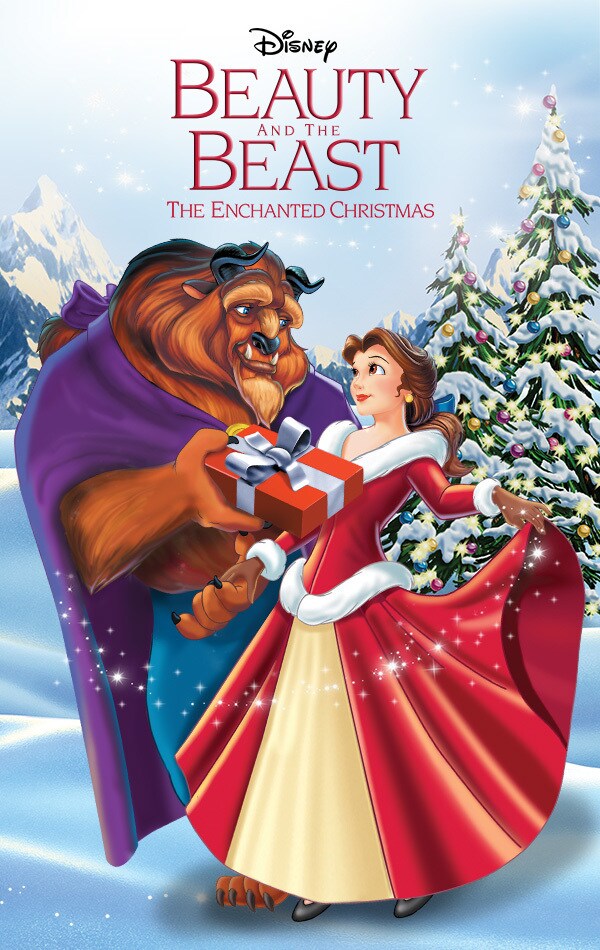 I don't think this would necessarily come as a surprise to anyone who knows me and my Disney tastes. Beauty and the Beast is my favourite film. The Christmas and winter scenes in the film are also my favourite and I really like that they chose those segments to create another story and let us see some other characters that were living in the castle at the time. It might be a little hit and miss in terms of the general storyline and the small character of Fife manipulating both Belle and Beast so the curse has no chance of being reversed, but at the end of the day it is a Beauty and the Beast film so I'm gonna find its heart and the lessons that Beast comes to learn from Belle so that his curse can and will be broken.
The Muppet Christmas Carol
This is just one of my favourite adaptations of The Christmas Carol in general for a few reasons: I think the interaction between Michael Caine and all the Muppets is brilliant, the inclusion of songs adds another depth to the story, and each Muppet is in the most perfect role imaginable. It brings a comedy to the story that we wouldn't see otherwise because like I said in yesterday's post about my December reads, it's deep and poignant and Dickens wasn't one to shy away from the grittiness of Victorian London life. You do see that darkness but thanks to the Muppets it's filled with a light and faith from the beginning. It shouldn't work, but it does and it has created an enduring classic which screams both Christmas and Disney.
---
There we have it. My favourite Disney Christmas films.
If you are a Disney fan, what are your favourite Disney Christmas films?

Thanks for reading and have a brazzle dazzle day!
xx