Hello!
For today's Blogmas post I wanted to bring to you a Wintery/Christmas inspired book tag I found a couple of weeks ago on Kristin Kraves Books. It was created by Erin @Reading On A Star and I am super pumped to get started so let's turn on that Christmas playlist, huddle under a warm blanket and dive right in.
Rules:
Thank the person who tagged you and link to their post.
Display the banner(copy and paste).
Link to the original creator: erin @ Reading On A Star !
Answer the questions!
Tag however many people as you want
Questions:
Snow Day: What's your comfort book?
I have quite a few comfort books and one of them is All Creatures Great and Small by James Herriot.
I've read and re-read this series countless times since my teenage years and my editions are so tatty now that I find it easier to listen to the audiobooks. They're just books and stories that captivate me in an instant and whenever I reread them, I feel like I'm in my favourite place with my favourite people. I'm thankful the TV adaptations (both the old and the reboot) also make me feel the same way.
Snow Angels: What's a book you love so much you would want to be buried with it?
The first book that comes to mind is Pride and Prejudice by Jane Austen
I re-read it nearly every year and I can say without a doubt that it is my favourite classic.
Warm Socks: What's a book that makes you feel warm inside (the fluffiest, cutest romance you've ever read?)
I don't really read cute, fluffy romances but similarly to Erin, the one book that definitely hit all those warm feelings when I first read it was Aristotle and Dante Discover the Secrets of the Universe by Benjamin Alire Saenz.
Hot Cocoa: What winter themed novels have you previously read?
I've read a few but the first one I always think of is The Bear and the Nightingale by Katherine Arden.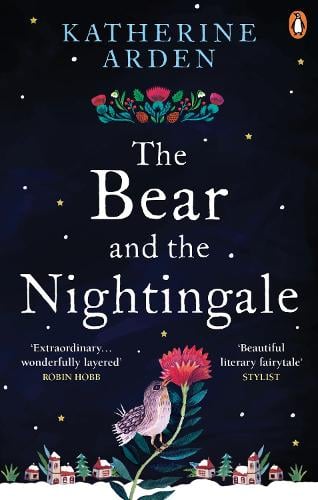 Sledding: What's a book with the best plot twists? Who's an author that always keeps you on your toes?
Jodi Taylor. She inflicts pain with every St Mary's book she writes and you get to realise there will be pain but you're never prepared for how she unleashes that pain.
Ugly Sweaters – What's a book with the ugliest cover.
I can't say whether they are the ugliest covers I've seen, but I'm really not a fan of the older covers for The Mortal Instruments.
Movie Marathon – What's the last book you binge read? (I think I'd prefer to say "read/read a huge chunk of in one sitting")
At the time of writing this, The Invisible Life of Addie LaRue by VE Schwab. The night I finished it, I must have read at least 150 pages in one sitting and that felt like a lot to me considering it was a slow read. I did absolutely love it though.
Letter To Santa: What's a book that's on your wishlist this year?
The Left Handed Booksellers of London by Garth Nix.
I do already know that I've got it so it is just a waiting game until I can finally unwrap it at Christmas and start reading it.
---
And those are all the questions.
I tag Sifa @SifaElizabethReads and everyone else who wants to join in.
Thanks for reading and have a brazzle dazzle day!
xx