Hello.
I am back with another tag post and this time it is the End of the Year Book Tag. Thankfully it has quite a few different questions and prompts to the 'End of the Year survey" planned and scheduled in a week's time so things won't hopefully be too repetitive.
I was tagged to do this by Riddhi @WhisperingStories8 so thank you!
With that out of the way, let's get started.
---
Are there any books you started this year that you need to finish?
Apart from the book I'm currently reading, no. Yes, I did end up DNFing The Girl in the Tower by Katherine Arden which I started reading in November but I'm fine with leaving that until I'm ready to read it again and that is probably not going to be until 2021.
Do you have a wintery book to transition into the end of the year?
Just a heads up that I changed the question to say wintery rather than 'autumnal' because as we are two days away from the official start of Winter, it made more sense to me.
As long as I haven't read it yet, a wintery book that's on my December TBR is…
The Way Past Winter by Kiran Millwood Hargrave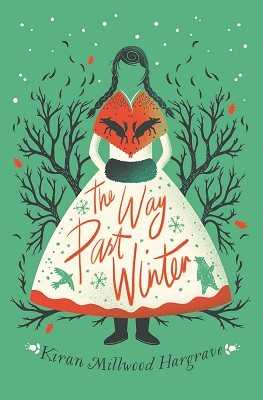 Is there a new release you're still waiting for?
Yes, and I have until Christmas Day to wait for it. It is The Left Handed Booksellers of London by Garth Nix and I am so excited to read it because it sounds so fun, adventurous and amazing.
What are three books you want to read before the end of the year?
I can only say two books for certain and they will be A Christmas Carol by Charles Dickens and A Visit From St Nicholas by Clement C.Moore. I know I will read both of them on Christmas Eve as I have done for a few years now and I don't plan on breaking that tradition. The third book will be whatever I have left on my TBR.
Is there a book you think could still shock you and become your favourite of the year?
At the time of writing I think Murder on the Orient Express by Agatha Christie could be that book.
I've really been getting into Poirot this year (both the books, and the TV show with David Suchet) and I've enjoyed the ones I've read but I think this one could be the best.
Have you already started making reading plans for 2021?
Yes, I know my reading goal already (40 books, the same as this year) and my spreads in my book journal have already been outlined. I can't be specific about books I will read though as I don't know what they will be.
---
And that is the end of the tag.
As we are this close to the end of the year, I will leave the 'tag' element open.
How have you been doing with your reading goals and challenges for 2020?
Thanks for reading and have a brazzle dazzle day!
xx