One tradition that has become a staple over the years is crowding round the television on Christmas Day, watching a one-off special episode of our favourite mainstream programmes. Some of our beloved programmes have even become famous for them.
Even with COVID disrupting a lot of the Christmas episode filming, we still have a full schedule of programmes this year, and I want to share with you those that are on my watchlist.
---
Disclaimer – All the TV channels and streaming services mentioned will be UK based only,
Call The Midwife – BBC One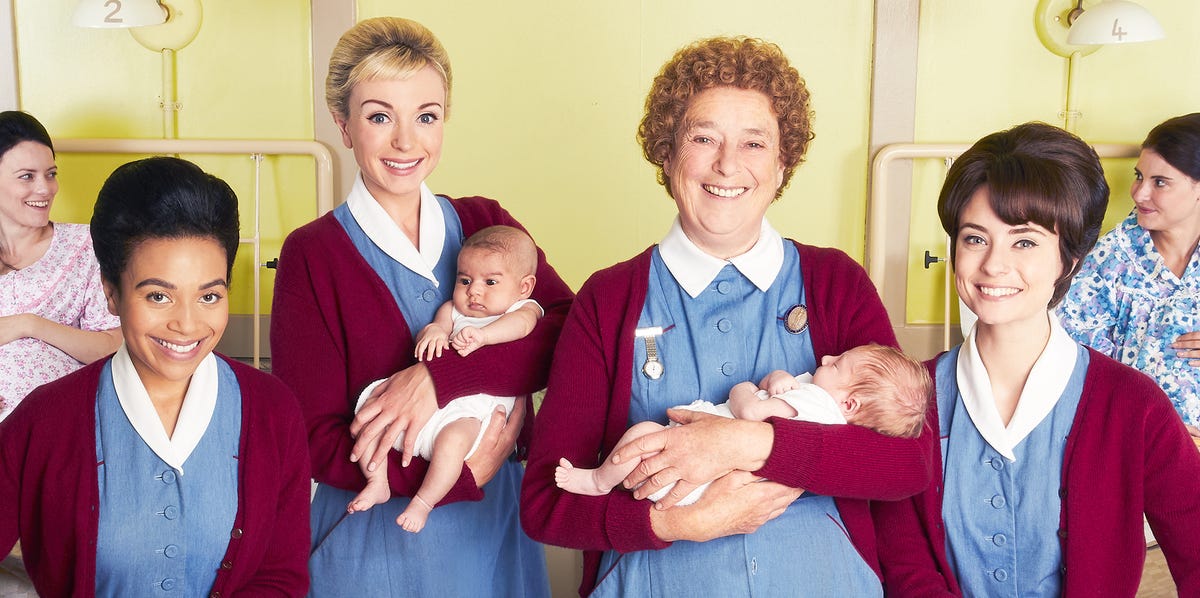 There is always something magical about watching Call the Midwife at Christmas, even when it continues to tackle hard-hitting and emotionally-inducing subjects. That will never stop but the heart and joy of the programme is what helps to keep it balanced and incredibly well loved. I love the Call the Midwife Christmas episodes, particularly when when they stay on location in Poplar, and I think this year will be no different.
Airs on Christmas Day at 7:40 pm.
All Creatures Great and Small – Channel 5 and My5
I was rather sad when the first series ended earlier this year as I'd come to enjoy watching it on Tuesday evenings during Lockdown, so the announcement of the Christmas special episode was very welcoming and positive. From the synopsis I've seen, I think that enjoyment will very much continue and I'm intrigued to see how they will develop the romantic aspect of the series because I know exactly how it should be and we're not there yet.
Airs tonight at 9:00pm, with a repeat on Boxing Day at 7:45pm
Strictly: The Christmas Countdown – BBC One
I confess I haven't watched this year's series of Strictly, and I honestly don't love it as much as I used to, but whenever a special episode comes on highlighting dances and couples from past years I will still watch and enjoy them. This year's Christmas special will be one of the "highlight" shows as they're not doing a live show and I'm interested to see what dances, couples, memories that they choose. It is also a little bit of glitz and glamour to our Christmas celebrations, which we all need.
Airs Christmas Day at 4:45pm
The Repair Shop at Christmas – BBC One
There's something spine-tingling about watching personal and social history come to life through the restoration of objects. I really enjoy seeing such joy spark from the sentiment each object holds and at Christmas that's going to magnify ten-fold.
Airs on Boxing Day at 6:45pm
The Great British Sewing Bee: Celebrity Christmas Specials BBC One
One of the "Great British" spin offs from The Bake Off, The Great British Sewing Bee has become my favourite now out of them all and the fact we get two specials, rather than one is great. The celebrity line up also looks interesting: Denise Van Outen, Shirley Ballas, Sara Pascoe, Lesley Joseph and Dr Ranj Sing to name a few. It should be an entertaining watch.
First episode airs on Boxing Day at 7:45pm with the second on New Years Eve at 8pm.
And of course every BBC One programme mentioned would be available to stream on IPlayer.
---
And there we have it.
It is ninety percent likely I'll watch these after they initially air, mainly due to the way we do Christmas in our house which ironically doesn't really involve the TV all that much, but I'm still looking forwards to each programme when I get the opportunity to them.
Do you have any must-watch TV this Christmas?
As always, thanks for reading and have a brazzle dazzle day!
xx