We are nearing the end of Blogmas and it feels right to start rounding it off with the End of Year Book Survey.
I had to dive into my old blog archives to find this but it is the perfect post for this time of year. It was created by The Perpetual Page Turner, who has done a great job of keeping this very in depth survey running.
As it is quite a long tag, I'll shorten the rambling and get right into it.
---
* Book Statistics *
Number of books you read
As of writing this, I'm on my 53rd book. Hopefully I'll get to 60 by the end of December.
Number of re-reads
Including two of my December books, I will have re-read 15 books.
Genre you read the most from?
Fantasy
Best book you read in 2020?
I don't know if I can choose from the five I will be talking about in my favourite stand-out books of 2020 post in two days time. Damn it. Saying that, it is probably The Invisible Life of Addie LaRue by VE Schwab
Book you were excited about and thought you were going to love more but didn't?
Ink, Iron and Glass by Gwendolyn Clare
Most surprising book you read (in a good or bad way)?
Uprooted.
I thought I was going to absolutely lose myself in this book. I did like it a lot but it was slow and a struggle to read at times.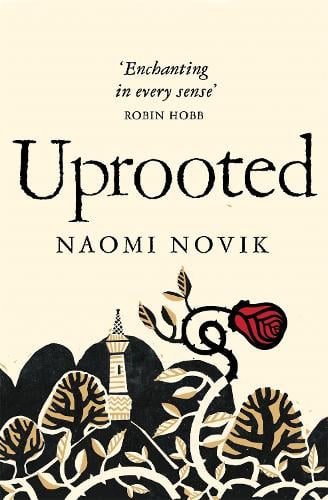 Book you pushed the most people to read (and they did).
I didn't really push my sister to read them as I haven't read them myself but I knew she would enjoy the Sam Wu books by Katie and Kevin Tsang. She recently read the first one and LOVED it. She said it made her laugh a lot and she can't wait to read the others in the series.
Best series you started? Best sequel? Best series ender?
Best series I started – The Jem Flockheart novels by E.S.Thomson. The first one is Beloved Poison and I loved it!
Best sequel – Muse of Nightmares by Laini Taylor. It was divine!
Best series ender – not that I loved it or anything but Midnight Sun by Stephenie Meyer as it brings my relationship with the Twilight Saga to an end.
Favourite new author you discovered?
Alix E Harrow. I read and loved both of her books this year.
Best book from a genre you don't typically read/was out of your comfort zone?
I don't read a huge amount of Middle Grade novels but I've read a few this year and I think my favourite was Dragon Mountain by Kevin and Katie Tsang.
Most action-packed/thrilling/unputdownable book of the year?
Hold Back The Tide by Melinda Salisbury.
This book is full steam ahead from the first to end lines! It was incredible.
Book you read in 2020 that you are most likely to re-read next year?
Pride and Prejudice or A Discovery of Witches. I've got into a habit of re-reading these same books every year and I can guarantee that will be same in 2021.
Favourite book cover of a book you read?
Most memorable character of 2020?
Addie LaRue
Most beautifully written book in 2020?
It is a tie between The Invisible Life of Addie LaRue, Muse of Nightmares and The Starless Sea.
Most thought-provoking/life-changing book of 2020?
I'll start sounding like a stuck record at this point but The Invisible Life of Addie LaRue
Book you can't believe you waited until 2020 to finally read?
Muse of Nightmares
Favourite passage/quote from a book you read in 2020?
The Invisible Life of Addie LaRue:
"What she needs are stories. Stories are a way to preserve one's self. To be remembered. And to forget. Stories come in so many forms: in charcoal, and in song, in paintings, poems, films. And books. Books, she has found, are a way to live a thousand lives – or to find strength in a very long one."
Shortest and longest book you read in 2020.
The shortest book is Murder on Thames by Matthew Costello and Neil Richards, coming in at 119 pages. I red this via audiobook, narrated by Neil Dudgeon and I cannot deny it felt weird listening him voice a character in a murder mystery that isn't connected to Midsomer Murders.
My longest book is Breaking Dawn by Stephenie Meyer coming in at 756 pages.
A re-read along with Eclipse after finishing Midnight Sun ( I never liked New Moon so I left it out).
Book that shocked you the most
Girl, Woman, Other by Bernadine Evaristo
OTP of the year (you will go down with this r-ship)
Lazlo and Sarai from Strange The Dreamer/Muse of Nightmares
Favourite non-romantic relationship of the year.
I don't think I have one.
Favourite book you read in 2020 from an author you've read previously?
Not wanting to repeat myself again, I'll go with Let Darkness Bury the Dead by Maureen Jennings.
Best book you read in 2020 that you read based solely on a recommendation from somebody else/peer pressure?
One of Us Is Lying by Karen M.McManus. Thank you Beth and Sifa.
Newest fictional crush from a book you read in 2020?
I don't get fictional crushes so I don't have one.
Best 2020 debut you read?
I've not actually read a debut novel this year.
Best world-building/most vivid setting you read this year?
Err.. The Scottish Highlands in Hold Back The Tide, Weep in Muse of Nightmares, Avalon in Once and Future Witches…
Book that put a smile on your face/ was the most FUN to read?
Dragon Mountain, or maybe Peter Pan too.
Book that made you cry or nearly cry in 2020?
There are a few – The Invisible Life of Addie LaRue, Let Darkness Bury The Dead, Hold Back The Tide, The Once and Future Witches…
Hidden gem of the year?
The Boy at the Back of the Class by Onjali Q.Rauf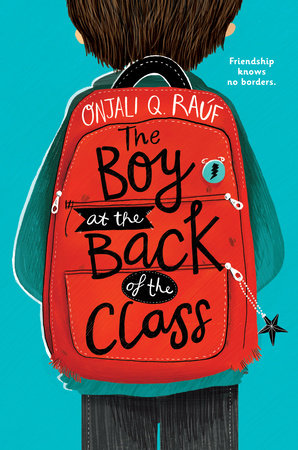 I know I heard a little controversy around this author on Twitter a while back but my sister made me read this book straight after she read it and I found it really heartwarming.
Book that crushed you soul?
Hold Back The Tide
Most unique book you read in 2020?
Girl, Woman, Other for its writing style even if it did cause me a few problems. I'd also say The Unlikely Escape of Uriah Heep by H.G.Parry for its concept and brilliance.
Book that made you the most mad (doesn't necessarily mean you didn't like it)?
The Boy at the Back of the Class.
As the focus is around this young boy making friends with Ahmet, a refugee in his class who doesn't really know how to interact and join in with people, there is quite a bit surrounding politics and ignorance. There was one teacher who was really quite ignorant and offensive, and it left me fuming because the last thing a teacher of primary school children should be is derogatory and ignorant towards people.
New favourite book blog you discovered in 2020.
I'm not entirely sure whether I discovered a new blog this year or not, or that I could single one out if I did.
Favourite review that you wrote in 2020
I only wrote four or so reviews and all but one are for books I loved. I think the stand out one had to be All Fall Down, simply for its timeliness.
Best discussion/non-review post you had on your blog.
Turn Another Page is a brand new blog for me, and I've not been running it long enough to really have an answer to this.
Best event that you participated in (author signings, festivals, virtual events, memes etc)?
Everything was virtual this year and I loved joining in with YALC online over the YALC weekend.
Best moment of bookish/blogging life in 2020?
Honestly, deciding to put A Dreamer's Library into private and launch Turn Another Page. Despite all the changes I was making I wasn't happy with A Dreamer's Library and I'd had enough with it. It was very impulsive decision to privatise it and set up a new blog but I'm much happier and excited to see where Turn Another Page goes.
The most challenging thing about blogging or your reading life this year?
I know quite a few people are thanking COVID in helping to read and blog more but it actually had the opposite effect on me. My motivation really did drop and I've been fighting that slump on and off this year.
Most popular post this year on your blog (whether it be by comments or views)
As a new blog, I don't really have one.
Post you wished got a little more love?
Again, new blog that's only been live a month so I've not really had the views or blogger interaction yet to determine what posts did or didn't get enough love.
Best bookish discovery (book related sites, book stores, etc.)
StoryGraph. I will admit I haven't updated it for ages as I've automatically used Goodreads for logging books but I really want to use it more. It is a lot nicer to use than Goodreads.
Did you complete any reading challenges or goals that you had set for yourself at the beginning of this year?
I set a reading goal of 40 books and I've surpassed that.
One book you didn't get to in 2020 but will be your number 1 priority in 2021?
The Foundling by Stacey Halls
Book you are most anticipating in 2021 (non-debut)
Witchshadow by Susan Dennard
2021 debut you are most anticipating?
The Lost Apothecary by Sarah Penner
Series ending/a sequel you are most anticipating in 2021?
The Mask Falling by Samantha Shannon, book 4 in The Bone Season series.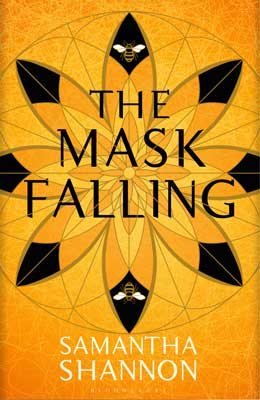 One thing you hope to accomplish or do in your reading/blogging life in 2021?
Hopefully try to write more book reviews
A 2021 release you've already read and recommended to everyone (if applicable)?
I haven't requested or read any ARCs this year so I have none.
---
And, that finally, is that!
Wow, I'd actually forgotten how long this survey was, but it is certainly a fun way of looking back over the year
What are some of your reading highlights for 2020?
Thanks for reading and have a brazzle dazzle day!
xx