2021 is upon us and I am starting out the new year by touching on the books I read in December.
At the start of the month I set myself a TBR, with a little personal challenge to see if I could round out my reading year having read 60 books, and I managed 59. I am a little peeved because I started my 60th book and I really thought I was going to finish it, but a cold happened and I couldn't read without getting a headache so I'll just carry it over into January. I'm fine with that. I also restarted my Animal Crossing island from scratch so that didn't help either. Nonetheless, I'm super happy for getting that close and it is giving me the motivation to carry that on in 2021.
Me being me, I did divert a little from my TBR but I don't mind. I'm happy with the books I read and how they made me feel in the run up to Christmas. Before I ramble any further let's dive right in.
The Silent Stars Go By – Sally Nicholls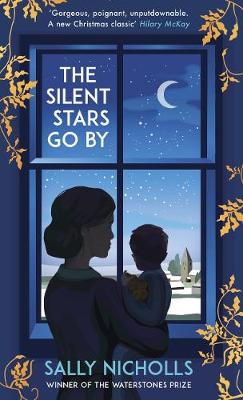 I have a review for this book scheduled in a couple of weeks but I will say now that I really liked this book. It was packed full of emotion, I could feel the myriad of personal conflicts from all the characters, and I think Sally Nicholls did a great job of capturing the essence of what that first Christmas might have been like post World War One.
The Two Towers by JRR Tolkien
I can't decide how to feel about this book, and that's mainly my fault listening to the BBC dramatisation rather than physically reading it. I tuned out from time to time and it meant that I kept losing my place and not following the story. Going into this year what I want to do is get my hands on physical editions and read those instead, hoping that I can get everything from this world that Tolkien put into it because I do feel the richness of this world.
Letters from Father Christmas by JRR Tolkien
I did a review of this book for Blogmas so you can see my ramblings there but I adored this book. It was incredibly charming, heartfelt, funny and just an all-round wonderful read in the run up to Christmas. I didn't want it to end.
Murder on the Orient Express by Agatha Christie
I'm starting to love a good Poirot mystery and this was certainly one of them. In what I'm discovering is classic Agatha Christie, it's split up into sections detailing the crime, the evidence, witness statements, putting all the clues together and I quite like that as it gives myself as the reader a chance to solve the crime alongside Poirot. Yes I got a little confused as there is a lot of deception but it was also interesting because I had no idea where it would go. It is certainly a novel I would like to re-read and read more closely, as well as watch a couple of the adaptations.
A Literary Christmas: An Anthology
This is where my TBR changed a little because I didn't really have any plans to read some festive classics apart from my Christmas Eve books, yet I fell into that mood. Actually, I'm glad I did because it was a nice escape from the chaos and disruption that started to happen in the week leading up to Christmas. With it being an anthology (classics or not), there were pieces of literature I liked better than others but as a whole, it was nice and different. I'm not reading many classics at all so it was good to read excerpts of texts I might want to revisit in the future. The book itself is also beautiful. The feel of it in my hands, the layout, the formatting, etc, it was nice and I'm glad I ordered the physical edition as all that was lost in an e-book format.
Christmas Poems, chosen by Gaby Morgan
I don't really have much to say about this apart from the fact it was a nice, quick, festive read with a mix of poems and Christmas carols I'm sure many would enjoy. There were a couple of poems I didn't like but I expect that going into a book like this anyway.
A Christmas Carol by Charles Dickens
A habitual re-read of a favourite classic I can't ignore at this time of year, whether it is the book or the many film adaptations. It really helps me to get into a Christmas mood and
And the book I am still reading and therefore will be carrying over to these first few days of January:
The Left-Handed Booksellers of London by Garth Nix.
I am really enjoying this book so far. It's fun, intriguing, very action orientated, and simply put, the perfect escapist book. I'm a little over 260 pages in and once I can read again without getting a headache, I'm sure I'll be able to finish it pretty quickly.
And that brings us to the end!
I don't know how I'm going to start the 2021 reading year but I know I'm going in with a lot of motivation and the desire to read every book I've got, if that's possible or not.
What did you read in December?
Are you starting 2021 completely afresh with a new book?
Thanks for reading and have a brazzle dazzle day!
xx