If there is one book genre I would like to read more from in general, it is Adult Fiction. I don't gravitate towards it very often but I'm trying to read more equally across Middle Grade, YA and Adult, and it feels like the right space to start occupying more regularly. Also, many Adult Fiction books do spark my interest so I should take the opportunity to read more of them.
On browsing the Waterstones website as well as looking at releases up to 2020, I have found six books I would very much like to pick up and read.
The Girl Who Reads on the Métro by Christine Feret-Fleury, translated by Ros Schwartz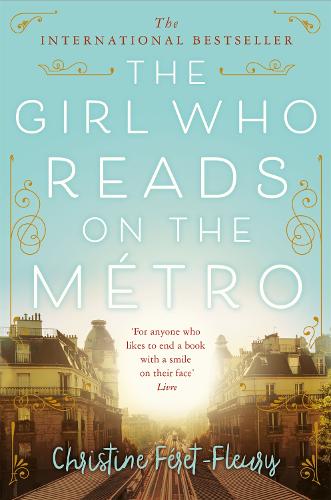 When Juliette takes the metro to her loathed office job each morning, her only escape is in books – she avidly reads on her journey and imagines what her fellow commuters' choices might say about them. Then she meets Soliman – the mysterious owner of the most enchanting bookshop Juliette has ever seen – and things will never be the same again. For Soliman believes in the power of books to change the course of a life, and he's about to change Juliette's forever…
I heard about this book very quickly on Beth @BooksNest's December videos and it caught my attention then as it sounds like the kind of book that would simply sweep me away. It's based on books, it is set in France, it was initially written in French, and I can sense a blossoming relationship possibly happening between the two characters. I feel relaxed already thinking about it.
The Confession by Jessie Burton
When Elise Morceau meets the writer Constance Holden, she quickly falls under her spell. Connie is sophisticated, bold and alluring – everything Elise feels she is not. She follows Connie to LA, but in this city of strange dreams and razzle-dazzle, Elise feels even more out of her depth and makes an impulsive decision that will change her life forever.
Three decades later, Rose Simmons is trying to uncover the story of her mother, who disappeared when she was a baby. Having learned that the last person to see her was a now reclusive novelist, Rose finds herself at the door of Constance Holden's house in search of a confession . . .
Looking at the hardback cover, I realise I have seen this book around but for some reason I didn't register that it would interest me, especially after liking the author's previous book, The Muse. Now it is back on my radar, it is the kind of 'journey' story I like, especially if it will hop back and forth between two timelines that eventually merge.
One August Night by Victoria Hislop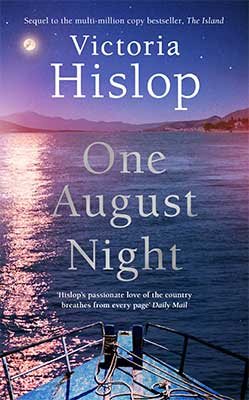 25th August 1957. The island of Spinalonga closes its leper colony. And a moment of violence has devastating consequences.
When time stops dead for Maria Petrakis and her sister, Anna, two families splinter apart and, for the people of Plaka, the closure of Spinalonga is forever coloured with tragedy.
In the aftermath, the question of how to resume life looms large. Stigma and scandal need to be confronted and somehow, for those impacted, a future built from the ruins of the past.
I've not read a Victoria Hislop book for years and I think One August Night is going to be the book that brings me back to reading her novels more regularly again. And it can't be more apt that it is a sequel to The Island, the first novel I ever read from her and my personal favourite.
Before The Coffee Gets Cold and Before The Coffee Gets Cold: Tales From the Café by Toshikazu Kawaguchi, translated by Geoffrey Trousselot
In a small back alley in Tokyo, there is a cafe which has been serving carefully brewed coffee for more than one hundred years. But this coffee shop offers its customers a unique experience: the chance to travel back in time.
In Before the Coffee Gets Cold, we meet four visitors, each of whom is hoping to make use of the cafe's time-travelling offer, in order to: confront the man who left them, receive a letter from their husband whose memory has been taken by early onset Alzheimer's, to see their sister one last time, and to meet the daughter they never got the chance to know.
But the journey into the past does not come without risks: customers must sit in a particular seat, they cannot leave the cafe, and finally, they must return to the present before the coffee gets cold . . .
&
From the author of Before the Coffee Gets Cold comes a story of four new customers each of whom is hoping to take advantage of Cafe Funiculi Funicula's time-travelling offer.
Among some faces that will be familiar to readers of Kawaguchi's previous novel, we will be introduced to:
The man who goes back to see his best friend who died 22 years ago
The son who was unable to attend his own mother's funeral
The man who travelled to see the girl who he could not marry
The old detective who never gave his wife that gift…
This beautiful, simple tale tells the story of people who must face up to their past, in order to move on with their lives. Kawaguchi once again invites the reader to ask themselves: what would you change if you could travel back in time?
I've not read any Japanese fiction before and some of the very popular ones don't feel like ones I would read, but these two jumped out at me on the Waterstones website as I was browsing and I'm really taken by the concept and the emotions they evoke. They already feel heartfelt and I want more of those books, especially if it broadens my reading horizons at the same time.
The Guest Cat by Takashi Hiraide, translated by Eric Selland
A couple in their thirties live in a small rented cottage in a quiet part of Tokyo; they work at home, freelance copy-editing; they no longer have very much to say to one another. But one day a cat invites itself into their small kitchen. It leaves, but the next day comes again, and then again and again. Soon they are buying treats for the cat and enjoying talks about the animal and all its little ways. Life suddenly seems to have more promise for the husband and wife — the days have more light and color. The novel brims with new small joys and many moments of staggering poetic beauty, but then something happens….
Another Japanese fiction that sounds lovely to read over a relaxing weekend. I certainly know how much an animal changes a life (I went 27 years in a no pet household to suddenly having two dogs within the space of 7 months) and I feel that I could relate to this novel in some way.
Charlotte by Helen Moffett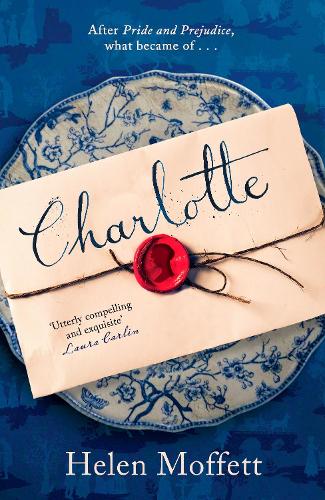 For fans of Longbourn and The Other Bennet Sister, this beautifully told story of marriage, duty and friendship follows Charlotte's story from where Pride and Prejudice ends. Everybody believes that Charlotte Lucas has no prospects. She is unmarried, plain, poor and reaching a dangerous age. But when she stuns the neighbourhood by accepting the proposal of buffoonish clergyman Mr Collins, her fortunes change. Her best friend Lizzy Bennet is appalled by her decision, yet Charlotte knows this is the only way to provide for her future. What she doesn't know is that her married life will propel her into a new world: not only of duty and longed-for children, but secrets, grief, unexpected love and friendship, and a kind of freedom.
---
I feel like a very bad Pride and Prejudice fan, especially as it is arguably my favourite book, because I did not know about this book at all and I need it in my life. I always struggle trying to figure out Charlotte Lucas, her motivations and desires, and this book looks as if it might help me with that. Okay, I know some of the Pride and Prejudice continuations have been a little hit and miss over the years but as Charlotte is the focal character, I'm certainly willing to give this book a go.
Do you have any Adult Fiction recommendations that I could check out and read?
Have you read any of these? If so, what are your thoughts?
As always, thanks for reading and have a brazzle dazzle day!
xx