Hello.
If there is one thing I love about the online book community and book blogging, it is sharing a love of books and recommending them to people who want to step out of their comfort zone. For this very reason I want to get back into the swing of writing recommendations posts and for the first one I'm going to start off with is Children's Classics.
It's actually quite funny, I've read more classic children's literature as an adult than I did when I was a child. However, knowing that I and other people like them as adults proves how they span the generations and will never grow old.
Anne of Green Gables by Lucy Maud Montgomery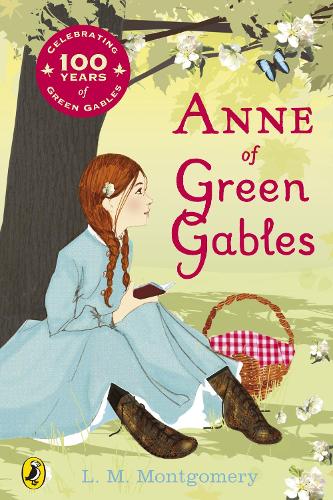 As soon as Anne Shirley arrives at the snug white farmhouse called Green Gables, she is sure she wants to stay forever . . . but will the Cuthberts send her back to to the orphanage? Anne knows she's not what they expected—a skinny girl with fiery red hair and a temper to match. If only she can convince them to let her stay, she'll try very hard not to keep rushing headlong into scrapes and blurting out the first thing that comes to her mind. Anne is not like anyone else, the Cuthberts agree; she is special—a girl with an enormous imagination. This orphan girl dreams of the day when she can call herself Anne of Green Gables.
Anne of Green Gables is a classic I've only read once, which is a travesty. Anne is as plucky and courageous as any child main character can be and she touches the heart of everyone around her. I love her very much and I am waiting for the day I get the chance to curl up with a physical copy of this book.
Pollyanna by Eleanor H Porter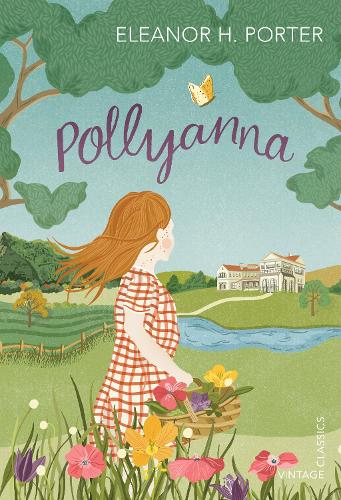 When an orphaned Pollyanna moves in with her maiden aunt, she transforms the lives of everyone she meets with her optimism. She uses the "glad game" her father taught her to appreciate what she has – until one day something so terrible happens that even Pollyanna doesn't know how to feel glad about it.
As a character, I find Pollyanna very similar to Anne Shirley. They're both optimistic, confident, plucky, and determined to see the good in everything. They also are slowly changing the minds of their guardians and it is that in Pollyanna which fills me with both joy and hope because at the end of the day, it is her aunt and the other people Pollyanna has touched who will ultimately help her to find positivity and hope when she needs it most.
Swallows and Amazons by Arthur Ransome
The Walker children – also known as Captain John, Mate Susan, Able-Seaman Titty, and Ship's Boy Roger – set sail on the Swallow and head for Wild Cat Island. There they camp under open skies, swim in clear water and go fishing for their dinner. But their days are disturbed by the Blackett sisters, the fierce Amazon pirates. The Swallows and Amazons decide to battle it out, and so begins a summer of unforgettable discoveries and incredible adventures.
A classic I did read as a child, and one I enjoyed so much that I wrote a book review which I handed to my year 8 English teacher to put on his classroom wall. That being said, I haven't read it since and I never read the rest of the series. What I like about this book is the Lake District setting and the fact that children go off making their own adventures, igniting their imaginations and having wholesome fun by themselves, something that Health and Safety regulators would have a fit at nowadays.
Black Beauty by Anna Sewell
As a young colt, Black Beauty gallops in the fresh green meadows with his beloved mother, Duchess, and their kind master. But when his owners are forced to sell him, he swaps a life of freedom and happiness for one of work and toil. Bravely he works as hard as he can, suffering at the hands of men who treat animals cruelly. But Black Beauty has an unbreakable spirit and a strong will, and is determined to survive…
Black Beauty isn't the happiest of children's classic but it is an important one, highlighting kindness and how everyone should treat animals, and working animals in particular. It is one book that defined my tween reading and certainly spurred me to read classics, whether children or adult. It is one I will always love, and if I were to read it again, I'd need a new copy as my old one is looking rather tatty and fragile.
Mary Poppins by P.L.Travers
When their new nanny, Mary Poppins, arrives on a gust of the East Wind, greets their mother, and slides up the banister, Jane and Michael's lives are turned magically upside down. Mary takes the children on the most extraordinary outings: to a fun fair inside a pavement picture; to visit Uncle Andrew who floats up to the ceiling when he laughs; on a spectacular trip to see the Man-in-the-Moon! With her strict but fair, no-nonsense attitude, combined with amazing magical powers, things are never straightforward with Mary Poppins! But she has only promised to stay until the wind changes!
It wouldn't be me if I didn't recommend a classic book that inspired a Disney classic and out of them all, Mary Poppins is the one that stands out the most to me. One, Mary Poppins as a character is a little more cheeky, sharp-tongued, insufferable, and conceited and two, there are even more in which everyone learns valuable lessons. That's what PL Travers wanted out of Mary Poppins in the first place, and one of the reasons why she wasn't particularly enamoured (to put it mildly and nicely) with Disney's interpretation.
---
And there we have it. Five children's classics recommendations. I know these are some of the more popular children's classics but I'm also someone who needs to read and explore more classics. Maybe 2021 will be the year I do so.
What are some children's classics you'd recommend?
Thanks for reading and have a brazzle dazzle day!
xx