Hello!
Welcome back to this month's Bibbidi-Bobbidi-Books, the series where I match a maximum of three books to a Disney song.
For today's post I kept racking my brain for a song I wanted to use and I couldn't think of one that wasn't centred on romance or discovering the wider world. I needed a change of message.
However, I've been watching Mary Poppins Returns a lot recently and the song A Cover is Not The Book is constantly playing in my head.
I wasn't sure of it at first but with repeated and careful listening, I love it. It contains every message and fact we need to remember as bibliophiles – we are attracted to the pretty covers but it is the content that matters the most. I have to use this song in the series. If I didn't then apart from in the story of Mary Poppins Returns, why does this song exist? It's perfect!
As the song goes, you could interpret this however you wanted and I've decided to go for covers that appear misleading. I'm not entirely sure if I've touched on this before but let's go!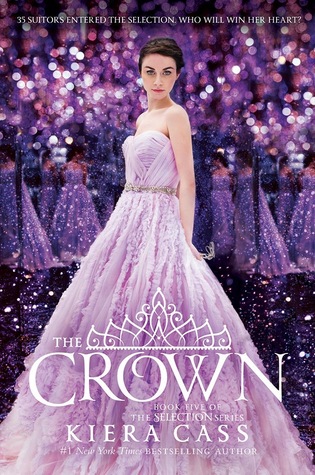 The Crown by Kiera Cass.
I could choose any of the books in The Selection series but I came across this one first on Goodreads. From the cover you think, oh yeah it's about a princess in a ball gown and maybe she's looking for a prince. In all honesty, you wouldn't be far off the mark, but deep beneath that is a highly dissatisfied country and population who are at breaking point. America and Eadlyn's focus is as much on that as it is The Selection, yet that is seen as an afterthought in terms of these covers. I can see why the cover designers have gone for model princesses in dresses but it doesn't capture everything about the story. It's what I would call superficial in nature.
White Teeth by Zadie Smith.
Not looking up the book's blurb and summary, what do you think it is about? If I hadn't already read this, I honestly wouldn't know where to start. This cover would render me clueless. However, unless I am missing something obvious it still doesn't tell me personally that it very much focuses on identity, culture, and a brown mouse. It is more than that, but they are the three details I distinctly remember, and it has been at least 5 or 6 years since I read this book.


Murdoch Mysteries: Except The Dying by Maureen Jennings
Whilst I really like the design of these covers, I think having the show's cast on the front can be seen as misleading, especially if you think the all the characters will be in the books. Most of us know by now that when there are tv and film adaptations made, there will be changes to the cast, plot details, storylines etcetera, but sometimes it does hit us unaware and especially if we're coming to the books from the adaptation itself. I know this is what happened to me with the books because I didn't fully realise that they were going to be completely different in style and tone. Whilst the show does now have some of those dark, real-life moments you may find in the books, it can still be witty, lighthearted, and contain many steampunk elements of Victorian/early 1900s society that are certainly not in any of the books.
---
So there I hope are three books with covers that could be construed as misleading. Of course this is my interpretation and you might see things about the covers that I missed or you see completely differently. Anyway, I think it was a decent interpretation to make from The Cover is Not the Book, even if it was a little difficult choosing that final book (as it always seems to be, in my opinion).
---
What book covers do you find misleading?
How would you have interpreted the song for this post?
And finally, what other Disney songs would you like to see me match up with books?
As always, thanks for reading and have a brazzle dazzle day!
xx