Hello and welcome back to another book tag!
Last month, I was tagged by the wonderful Alicia at A Colourful Bibliophile to do the Piano Playlist Tag and as someone who listens to quite a lot of classical music, and loves piano music in particular, I could not say no!
Rules:
Post the rules in your… post.
Answer all the questions and if you've never heard any of the songs, listen to them before you answer the questions.
Link the creator and the person who nominated you (Moi @Bookish Blunders).
Nominate 8 people. Only 8. (Why? There's no Symphony no. 9, so…)
Use the featured image I've posted on this tag. (It's drawn by Moi and she'd like some recognition)
With those out of the way, let's dive right in!
Beethoven: Moonlight Sonata – A book you read that had an unexpected plot twist near the end.
A Second Chance by Jodi Taylor
As the third book in the Chronicles of St Mary's series, you get to know by now that Jodi Taylor will always pull something out of the bag in order to change the direction of the story and create more chaos. It is expected. The twist she pulls in this one, however, was not one I anticipated. I wanted to throw my kindle across the room (I tend to read them as ebooks or audiobooks) because I was so mad and confused. I still loved this book and series. I just have to remember that pain and suffering will always be part of the course.
Lizst: La Campanella – A book that you couldn't even finish.
Queen of Air and Darkness by Cassandra Clare
I've said quite a bit recently that my love for Shadowhunters has gone and I'm past reading any more of the books. Well, it was this damn book that lead me to do that. Despite The Dark Artifices not being my favourite in the world, I was rather enjoying the series but I got about 100 or so pages in before all hell broke loose and CC went in a direction I loathed. I was not having it and simply slammed the book shut. It still infuriates me now because I've never had such strong hatred for a Shadowhunter book before.
Rimsky-Korsakov: Flight of the Bumblebee – A book that was crazy and chaotic that you couldn't even figure out what was happening.
The Illuminae Files by Amie Kaufman and Jay Kristoff
All three of these books are chaotic. I love them a lot, particularly on audiobook, but I won't lie that it took me a rather long while to get into the series and understand what the heck was going on. Also I am really hit and miss with sci-fi so that probably didn't help..
Mozart: Rondo Alla Turca – A book that is so over-recommended that everyone and their grandma has read it. (it's still good, though)
The book that instantly jumps to my mind is Circe by Madeline Miller. Even now after a few years of being released I still hear a lot of people talking about it, saying that it is a firm favourite, that everyone should read it, and it is well worth the hype. I got it just after it was released, I still have it on my shelves and I will admit to not having read it yet. Greek Mythology is something I really have to be in the mood for and I'm waiting for that to come back around so I can finally shift it from my TBR. That and Song of Achilles.
Beethoven: Für Elise – A book that has been one of your favorites for ages.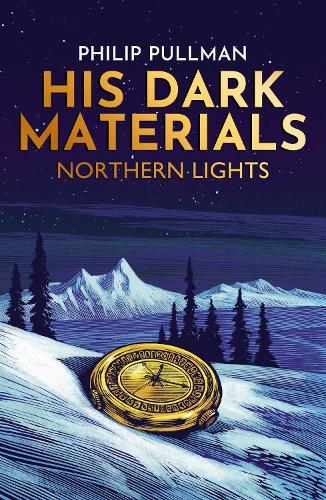 Northern Lights by Philip Pullman.
In fact the entire His Dark Materials world is one of my favourites and has been since I was about 10 or 11 years old. Back then I loved it for the action, the wonder of having daemon companions that knew everything about you, the multiple dimensions and simply Lyra as a character. I still love all that but as an adult I can see the depth to the story, the clash of politics, religion, science and the impact it has on the world and I love it even more.
Chopin: Fantaisie-Impromptu – A book that is high up on your to be read list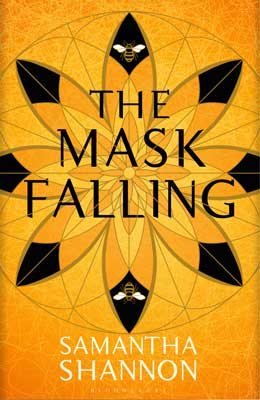 The Mask Falling by Samantha Shannon
This is one of my highly anticipated books for 2021 and I'm both nervous and excited to be back in the Bone Season world after so long. I feel like The Mask Falling is going to be a big game changer for the series and steer the final three proposed books so I just want to know what will happen to Paige, Warden, and everything in this rather fascinating world. I've heard really great and emotional things so far and I want to be able to finally read it for myself.
Beethoven: Sonata No.17 "Tempest" third movement – A book that you love but isn't that well known.
Hmmm…I don't know if I can call the book and subsequent series unknown but it is one that doesn't really make the rounds on this side of the online book community and it is The Strings of Murder by Oscar de Muriel. The first book in the Frey and McGrey series, it follows two rather different Detectives/Inspectors in Victorian Edinburgh as they investigate crimes that have a possible supernatural element to them. It is dark, gritty, mysterious, and you don't know what is lurking around the corner. I love crime/detective books like this and this one is no different. I also love that the author is fairly local to me so there is the great prospect of having a local book/author event without having to trek into Manchester or Liverpool.
Mozart: Eine Kleine Nachtmusik – A book that is extremely long, but you still like it:
I don't have many extremely long books on my shelves that I've read in their entirety, so one of the only books that instantly comes to mind is Priory of the Orange Tree by Samantha Shannon.
This is a hefty, chunky tome coming it at over 800 pages. At first, I did find it slow, confusing and in parts a little convenient, but I can now put that aside and say it is one of my favourite fantasies because it doesn't skimp on the details, the varying perspectives are strong and identifiable and it is such a wonderful, rich world I love exploring.
Debussy: Clair de Lune – a book that was wonderful from start to finish.
The most perfect book I can think of for this question is The Wisdom of Call the Midwife, a book filled with quotes, dialogue and amazing images from the programme. It encompasses all the messages about love, friendship, motherhood, faith, family etc that builds the programme and reminds us why it touches our hearts week after week. It certainly touches me and I can see myself returning to this little book for comfort and inspiration whenever I feel I need it.
---
---
And that is it for this tag! I've really enjoyed this one and I've discovered some new pieces of music to listen to whilst I blog, which is always great.
I tag:
Sifa @ Sifa Elizabeth Reads | Kate @ Reading Through Infinity | Emma @ Em and her Books | Laura @ The Book Corps | Aoife @ Pretty Purple Polka Dots
Do you associate books with certain pieces of music?
Thanks for reading and have a brazzle dazzle day!
xx