Hello and welcome to a post I haven't really done before, predicting what books on my shelved and unread TBR would earn a five star rating.
I see a lot of people doing this for new and anticipated releases and whilst that would be fun, I prefer having the wider array of unread books from my shelves to choose from. Also it might give me the push to finally read some of these books and see if the predicted rating is in fact accurate.
---
The Witch of Willow Hall by Hester Fox.
We've got witches and history post the Salem Witch Trials so we're off to a good start already!
Sorcerer to the Crown by Zen Cho
My good and trusted friend Beth assures me this will be a favourite book once I read it. It is fantasy mixed with historical fiction, it's set in Regency England, it has magic that will change society and the wider world…
City of Brass by S.A.Chakraborty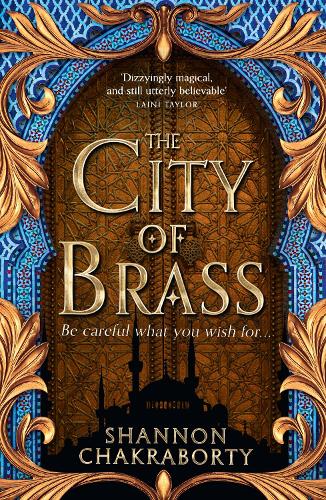 I've heard nothing but great things about this book and the Daevabad trilogy as a whole, which does intimidate me somewhat. Regardless, it feels like one of those really in depth, slow fantasies that I will ultimately devour once I get past that anxiety and actually pick it up.
Dark Asylum by E.S Thomson
I read the first book in the Jem Flockhart novels (Beloved Poison) in January last year and absolutely loved it. I'm pretty certain I gave it the full five stars so I have high hopes the same can be said for the second instalment.
The Last Spell Breather by Julie Pike
I know I'm slow to the mark with this one as it has been a popular fantasy Middle Grade for the last couple of years, but it is one I am guaranteed to love. It just looks pure escapist, magical fiction and I can't wait for the day I finally nab this from my sister's shelves and read it for myself.
---
Having a gander at my shelves, I think I might leave it at five. There are probably more books that I could see having a five star rating but it is very high praise indeed and I really don't want my own hype ruining what could be some great books.
Are there any unread books on your shelves, new or backlist that you think could be five star reads?
Thanks for reading and have a brazzle dazzle day!
xx