It is a year since lockdowns in the UK started and we had the timely arrival of both Disney+ and Animal Crossing New Horizons. Both have been very important in giving me an escape when I've been unable to pick up a book or crochet, but playing Animal Crossing on my switch has become an almost daily habit. I love wandering around my island, digging up the fossils, chatting to the villagers and watching the nature change in real time.
However, this is a blog dedicated to books not Animal Crossing so to incorporate the two and celebrate the game's first anniversary, I stumbled across this book tag created by Two Book Thieves who now blog and can be found at Northern Plunder and @reddensreads that looked incredibly cute and fun, exactly like the game itself.
As there are quite a few questions, let's get started.
Past villager – who is a character you found when you were younger that still has a place in your heart?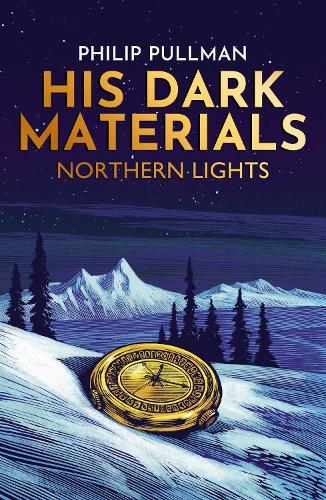 There are a few characters from my childhood that I still love today but one of the most notable is Lyra from His Dark Materials. I always loved her fierceful and stubborn nature, her desire to learn about the world around her and her place in it. I never thought I'd see her again after the end of the trilogy so it is great that her story continues with The Book of Dust series and we see her come to terms with the events of His Dark Materials and the cataclysmic shifts in the world. Now I've said that, I probably should finally get around to reading The Secret Commonwealth!
Blather's blathering – Recommend a Historical Fiction book that you think everybody should read.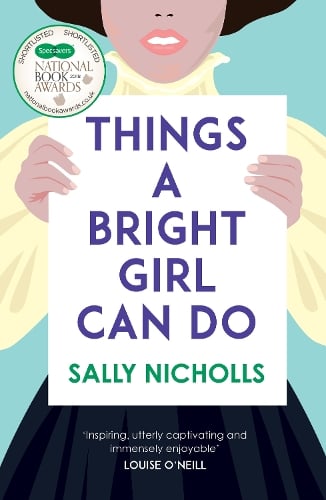 I think I might have mentioned Things A Bright Girl Can Do by Sally Nicholls recently, but I'm going to talk about it again because it is the first book that introduced me to her historical fiction novels and she is now a go-to author. If you've been hiding under a rock since this was released, it is set at the time of Women's suffrage movement a little before and during the First World War. I personally find it a very impactful novel, highlighting the plight of every woman and girl making history and how they are affected by events. It shows we need to do better and that there is still a long way to go for full equality.
Celeste's Wish – What is a future book release you wish you could read right now?
There are a few, but one of them is Gilded by Marissa Meyer. I love the Lunar Chronicles series and the twists she makes with our beloved fairytales and we're now going back to that with Gilded. This time she is taking on Rumplestiltskin and as that is a tale I am a familiar with but not to the same extent as others, I'm interested to see how she works it. Also, I'm just looking forward to reading her books again as I was never convinced by Renegades or Instant Karma, and Gilded is certainly right up my alley. I hope this is the first of a new set she will write so I can be taken back in to her worlds again.
Timmy and Tommy – What is your favourite sibling relationship in a book?
I'm not really a fan of the series anymore, but to this day I still love the sibling banter and relationship between Edward and Alice Cullen. Alice was always my favourite Cullen anyway but the lightness and frivolity she brings to Bella and Edward was very refreshing and it was a nice break from their usual drama. I found this more striking in Midnight Sun and even though I didn't love it (the obsessiveness I used to feel is looooong gone), it reminded me how much I really liked the camaraderie between Edward and Alice and how they'd help each other out to feel more comfortable around people.
The Easter Bunny – A popular book character that you're not a big fan of.
Now I come to think of it, the beginning of this series was the start of the Shadow domino effect for me because I couldn't really tolerate Emma Carstairs. She was okay in Lady Midnight and I understood her motivations but at the same time, she felt very much like Jace from The Mortal Instruments and I wanted her to feel different, especially as the TMI group make an appearance in this series. The more I read, the more I didn't like her and her forbidden relationship with Julian. It was off-putting because if that wasn't a main component in these books, I might have given Queen of Air and Darkness a greater chance before DNFing it.
Nook's Loans – An author you'd give all your money to.
I think you mean authors as I can't choose just one. Certainly at the moment, I'll auto-buy anything from Samantha Shannon, VE Schwab, Laini Taylor and Melinda Salisbury.
The Sisters' Able – What is your favourite fictional family (found or otherwise)?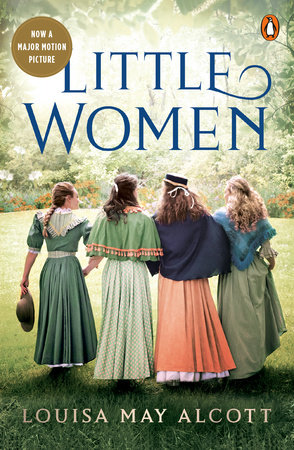 The March family! I nearly chose them for favourite siblings as I love the closeness of Meg, Jo, Beth and Amy.
It's a C+ – What is a book trope you don't like that keeps popping up?
Not that I've read many books at all with the trope(s) but I really dislike the sound of the 'fake' tropes like fake dating, fake relationship, fake friendship etc. They really don't sit well with me and if I come across a book that has this trope, I'm instantly put off.
The Wandering Camel – what is your favourite book set in a land far away from yours?

The first book that comes into my mind is Strange the Dreamer by Laini Taylor. I love being in the world of Weep (or whatever it's actual name is in Muse of Nightmares) and seeing it from the varying perspectives of Lazlo, Sarai and Thyon Nero. It's incredibly detailed and rich, but at the same time not too full that the imagination stops building it up. I re-read or re-listen to the books and I just don't want to leave the city or the citadel. It's too enticing.
What Would Dodo's Do? – A fictional land you wish you could fly away to at any moment?
I really can't think of an answer for this question because all the lands I tend to read about are those torn apart by war or some other kind of conflict and they wouldn't be great holiday destinations. However, I wouldn't mind landing in Prythian's Winter Court in A Court of Thorns and Roses. It's always the court I liked the most and felt very magical when I read the series.
---
And that is it for the tag!
I don't know who to tag or who has already done it as I'm super late to the party so I'll leave it open.
Do you play Animal Crossing?
If so, has it been an escape for you during the pandemic?
Thanks for reading and have a brazzle dazzle day!
xx