From what I see, signing up to NetGalley feels like a right of passage for book bloggers and anyone who is serious about posting reviews and receiving ARCs. It is the opportunity to be a known reviewer, to hype up a book and influence how it is received.
I thought I'd always be one of those book bloggers who stayed away from NetGalley, who never really focused on wanting and acquiring ARCs for review, but sometimes I feel as if I'm missing out on the excitement and getting the chance to read an anticipated release before publication. So, a few weeks ago I decided to take the plunge, sign up and start requesting a few books.
So far, I've requested five books which for me is a nice starting point. I have no idea if they'll all be accepted or not but I wanted to share them with you in any case.
The Wolf and The Woodsman by Ava Reid

A book I shared not too long ago when I did my 'Top 10 Books added to my Wishlist' post. Based on Hungarian folklore and Jewish mythology, it follows a young Pagan woman with hidden powers and a one-eyed captain of the Woodsman as they form an unlikely alliance to thwart a tyrant. It is a folklore retelling along the lines of Uprooted, Spinning Silver, The Bear and the Nightingale etc and as I love these types of stories, I couldn't resist requesting an e-arc. I've also seen a lot of people across the community receiving physical copies, getting excited about it, and it looks to be one of the big fantasy releases this summer. If the request is denied, I'll still be bagging myself a copy anyway because I always need more of these types of books and I enjoy reading them.
The Chance to Fly by Ali Stroker and Staci Davidowitz
A MG novel about Nat Bacon, a theatre-loving girl who uses a wheelchair for mobility and her quest to defy expectations. Nat is obsessed about musical theatre so when she stumbles across auditions for a kid's production of Wicked, she jumps at the opportunity and gets into the ensemble! Most of the other cast members are super cool and inclusive, especially Malik, but when things go awry a week before opening night, can Nat cast aside her fears and insecurities and "defy gravity" in every sense of the song?
This looks to be a very fun Middle Grade with a lot of heart and empowerment and I can't wait to read it if and when I get the chance.
Dragon Legend by Katie and Kevin Tsang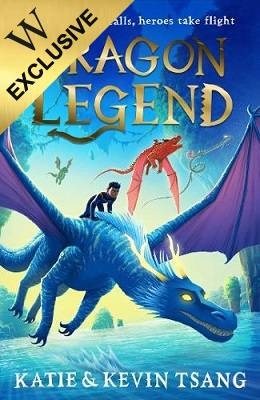 The sequel to Dragon Mountain, Billy Chan and his friends are not having a very relaxing summer. Their friend, Dylan, has been kidnapped by the evil Dragon of Death and it's up to them to travel through time, back to the dangerous Dragon Realm, in order to save him. Luckily they have their own dragons on side, but they'll need to collect eight magical pearls if they're to amass enough power to destroy the Dragon of Death and her followers for good. So begins an epic quest that will take them to the depths of the Frozen Wasteland and the imperial palaces of Ancient China. But can good triumph evil…?
I read Dragon Mountain last year and loved it. It was adventurous, fun, magical and completely captivating, and I have no doubt this book will be just as good and entertaining.
Jane Austen Investigates: The Abbey Mystery by Julia Golding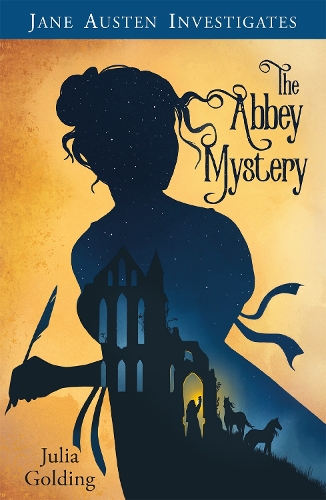 It's 1789 and a young Jane Austen turns detective as she seeks to solve the mysterious happenings at Southmoor Abbey. When a carriage accident forces a change of plans, 13-year-old Jane is sent to be a companion to Lady Cromwell for a week as the household prepares to celebrate the eldest son's coming-of-age party. While there, Jane vows to solve the mystery of the ghostly monk in the Abbey grounds – for she does not believe in such stories!
But this is not the only strange occurrence for the adventurous young Jane to investigate. There are shivery night-time investigations, an Indian girl with secret talents, a library fire, two prize horses in danger, and friends to save from false accusations.
With notebook in hand and her faithful dog Grandison by her side, will Jane overcome the continuous obstacles and find out the truth?
I do love a good mystery and having one based around Jane Austen really intrigues me. My request for this has been accepted so I'm excited about reading it very soon and hopefully enjoying it.
The Ivory Key by Akshaya Raman
Magic is a prized resource and it is the only thing between peace and war. When magic runs out, four estranged royal siblings must find a new source before their country is swallowed by invading forces. At the centre of this is an ivory key, a mysterious object of legend that is rumoured to unlock a new source of magic. Vira wants the key to get out of her mother's shadow and establish her legacy as queen of Ashoka, Ronak plans to sell it in exchange for escape from his impending political marriage, Kaleb needs it to clear his name after he is falsely accused for assassinating the former maharani and Riya wants it to prove her loyalty to the rebels who want to strip the nobility of its power.
Harboured secrets, magic losing power, estranged siblings having to work alongside each other, the first book in a duology…count me in! It sounds amazing.
---
There we have it.
I don't know if I'm going to request any more books until I get updates back about these five, but we'll see. NetGalley feels a bit of a minefield and I'd rather not go in with all guns blazing, requesting everything that's available.
If you use NetGalley, what books have you recently requested?
Do you have any tips and tricks about using NetGalley?
As always thanks for reading and have a brazzle dazzle day!
xx