Hello!
I'm back with another book tag, this time based on the Isles of Storm and Sorrow series by Bex Hogan, created by Nikki @BooksandLemonSquash. Sifa @SifaELizabethReads created the amazing header image and she's also who tagged me.
I'm going to say this one of the most popular UKYA series around at the moment, and not one I've actually read in its entirety. I partly read Viper a couple of years ago but I couldn't deal with the vocally abusive nature of the MC's father so put it down and sent it back to the library. As I do hear nothing but good things about it and I've really liked Bex Hogan when I've seen her at book events, I might give it another try. Who knows?
Anyway, I do love a good book tag so I couldn't ignore the tag request.
General Rules:
With that out of the way, let's get started.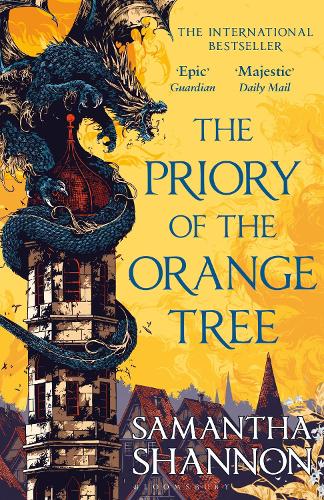 The First Isle: The King's Isle
Prompt: A book with royalty
My first instinct for this question is Priory of the Orange Tree by Samantha Shannon, the epic 800 page high fantasy with Queen Sabran at the centre, a queen who needs to conceive an heir to save her realm from destruction. It has dragons, a magical sword, an f/f romance and a lot of brilliance. It took me a while to get into this book with the four different perspectives and the vastness of the world but once I started to piece everything and everyone together, I really enjoyed it. It has also certainly opened my fantasy horizons, influencing me to read more high fantasy books and series.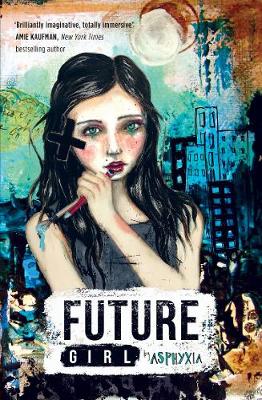 The Second Isle: The Fallow Isle
Prompt: A book with a focus on food or harvest
I feel like I don't read many books at all focused on food but one that has come to mind is Future Girl by Asphyxia. I've been talking about this book a lot recently because as well as dystopian setting around an oil crisis and a lack of food, it is about deafness, Deaf Culture, Sign Language and belonging in two worlds that rarely live side by side in harmony. They're worlds my sister and I straddle everyday (granted it affects Sarah more than me) and it's always been important especially since the pandemic. It's a book I want everyone to know about, read and then certainly hype up.
The Third Isle: The Black Isle
Prompt – A book with a black cover
Thankfully black is quite a popular colour for a book so I have a few and I'm going with Orphan Monster Spy by Matt Killeen even though there is a lot of gold on the cover too. I feel really bad for saying I have not read this yet, especially as I've had it on my shelf for three years, it's a story I would probably enjoy and read in one sitting, and it is signed and personalised. They're books I can't get rid of so I have to read it. Maybe once I pull myself together and force myself to read the books that are dark and emotional, I will finally get around to reading it.
The Fourth Isle: The Floral Isle
Prompt – A book that makes you feel peaceful.
'Peaceful' is what I feel whenever I re-read a comfort book and one of the perfect examples for me is any of the All Creatures Great and Small books by James Herriot. I've loved these crazy, witty and easy-going stories since I was 14/15 and they're some of the only books that can get me to slow down, relax and feel at peace. I re-read them a lot, whether physically or as audiobooks and I'll never tire of them. I love both TV adaptations as well as they capture those very same feelings. However, I'm probably more to likely to watch and re-watch the BBC series as it's the one I have a stronger attachment to.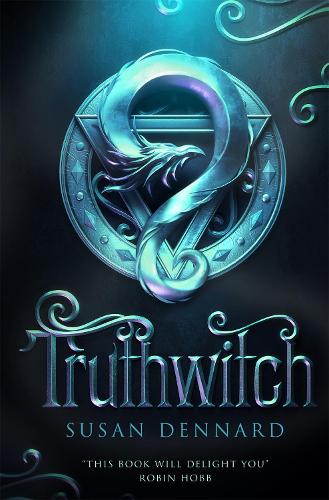 The Fifth Isle: The Mist Isle
Prompt: A book featuring mountains
I'm going with Truthwitch by Susan Dennard, which like all the sequels, (Windwitch, Sightwitch, Bloodwitch, and the upcoming WItchshadow) is set in The Witchlands – a rather mountainous landscape according to the maps. This is one of my favourite fantasy series at the moment, following threadsisters Safiya and Iseult who have the fate of a warring continent in their hands and are constantly getting themselves into scrapes beyond their control. It's rich in characters, magic, world-building and everything I love in a good fantasy series.
The Sixth Isle: The Rock Isle
Prompt – a book featuring a quest
I'm going to say Diana Bishop and Matthew de Clairmont timewalking back to Tudor London to find the missing pages of Ashmole 782 is a quest. In Shadow of Night they're also now embroiled in a deeper conflict between witches, vampires, and demons and it is up to them to break the silence as well as show the world that prejudice between the species is uncalled for. It really comes to the forefront in this second instalment of the All Souls Trilogy, Diana and Matthew discovering more about themselves, how they fit into Ashmole 782 and what it means for everyone. Shadow of Night is the slower instalment of the main three because of the Tudor time jump and the detail that comes with more historical fiction but I still love and fly through it on every re-read.
Seventh Isles: The Shadow Isle
Prompt – a dark story
When you have an opening line such as "here are the rules of living with a murderer," you start to get a hint of the darkness that fills the pages of this book. However, even then, it does not encompass how dark and chilling this story becomes, focusing on the decreasing water levels in Ormscaula's loch overseen by Alva and her father, and the dark forces it will bring to the village. Melinda Salisbury pulled it out of the bag with this book, having me hang on to every word until the very end and I don't know if I will ever forget or forgive the heart-crushing emotions it left me with.
The Eighth Isle: The Snow Isle
Prompt – a book with a white cover
As an image, the cover for Lord of Secrets by Breanna Teintze looks smoky but it is more white in person. It's also a book I've only partly read, having put it down when I fell out of the mood for outlaw wizards. The first in a series, it follows Corcoran Gray, an outlaw wizard on the run from the tyrannical Mages Guild, hopelessly searching for his imprisoned grandfather. He thinks things couldn't be worse when Brix (a fugitive) falls into his lap and gets them both arrested, but it turns out he could be the key to getting Corcoran's grandfather released. There are unfolding secrets, shifts in loyalties, and consequences when using magic…everything I do like in a cosy fantasy.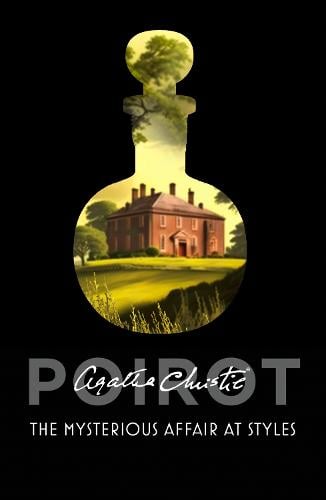 The Ninth Isle: The Blood Isle
Prompt – a murder mystery
I'm going back to the classics with this answer and picking The Mysterious Affair at Styles by Agatha Christie, the first book to feature the Belgian detective, Hercule Poirot. I got into watching a lot of the Poirot episodes on ITV3 during the first lockdown and alongside that, I started listening to the first few books on audio. I've had a hit and miss relationship with classic murder mysteries, but Agatha Christie never fails to entertain. Even though her stories are heavily detailed, thorough, and complex, I'm never bored because she keeps me guessing right to the very end. I also like that the audiobooks are either narrated by David Suchet or Hugh Fraser, Poirot and Hastings in the TV series.
The Tenth Isle: The Snow Isle
Prompt – a book that gets heated
Nikki has it that we can choose our own interpretation of this prompt and I think I'll go with a heated romance. If you've seen my February wrap-up, I've recently got into the Chesapeake Shores books that have a romance as their main focus, and the one I've found to have the most heated or stubborn of romances so far is Driftwood Cottage (book 5). They're all centred around the O'Brien family and this time it is Connor O'Brien at the forefront, a divorce lawyer who won't accept what Heather, the mother of his son, wants most of all from him – marriage. She has moved to Chesapeake Shores from Baltimore to give her son a chance to be nearer to his family and it causes a lot of friction between them. With help from the ever growing O'Brien family, only time can give them want they want most of all. When you've read a few, it's obvious how the romance will play out regardless of the conflicts, but I like the meddling, caring O'Brien family dynamic, the warmth and small-town nature of Chesapeake Shores, so I don't mind it. This book and the others in the series prove that there are Romance books I can and do enjoy reading.
The Eleventh Isle: The Song Isle
A book featuring magicians
The better prompt in which Lord of Shadows could have featured but as I've already used it I'll go for The Magician's Guild by Trudi Canavan, book one in the Black Magician Trilogy. There are magicians aplenty in this book and series, but Sonea is the central character, an untrained magician who catches the Guild off guard and must teach her to control her magic before destroying the city of Imardin and herself. However, even though she needs their help, she doesn't fully trust the Guild and their intentions. I don't love this book but I like it enough to eventually carry on with the series and find out where Sonea ends up in book three. They've been on my shelves for ages so it's about time I finally read them.
The Twelfth Isle: the Jewel of the West
Prompt – a book with thievery
A lot of fantasy books nowadays have a thief for a character, it seems to be a kind of requisite, but I'm sidestepping those fantasies for Artemis Fowl, an important book for me and one I probably wouldn't have read if not for one of my sister's teachers. Artemis Fowl is a criminal genius and mastermind, and he shows his thievery in this book by capturing Holly Short, an awesome feisty fairy, for a large ransom of gold. I'd forgotten how much I loved this series until I saw Eoin Colfer at YALC in 2019 and it still holds up. It's fun, comedic and simply brilliant.
---
And there we have it.
About Viper: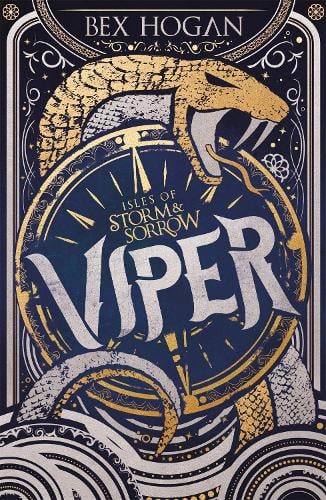 Marianne has been training to be the Viper for her entire life – to serve and protect the King and the citizens of The Twelve Isles – but to become the Viper and protect the islands she loves she must find the strength to defeat her father.
Power, politics and pirates collide in this epic fantasy trilogy for fans of Pirates of the Caribbean.
He will make me a killer.
Or he will have me killed.
That is my destiny.
Seventeen-year-old Marianne is fated to one day become the Viper, defender of the Twelve Isles.
But the reigning Viper stands in her way. Corrupt and merciless, he prowls the seas in his warship, killing with impunity, leaving only pain and suffering in his wake.
He's the most dangerous man on the ocean . . . and he is Marianne's father.
She was born to protect the islands. But can she fight for them if it means losing her family, her home, the boy she loves – and perhaps even her life?
A brave heroine. An impossible dilemma. An epic new fantasy trilogy set on the high seas.
I tag:
Lou @LousBookStuff Beth @iambookmad Luna @bookishluna and Em @emandherbooks
Thanks for reading and have a brazzle dazzle day!
xx