We all know how much I love a Disney film. They've been my constant film companions since childhood and diving further into their history as well as the background of the Disney studios as a teen has only made me love and appreciate them more. I can never get over the artistry, patience, stubbornness and animation development it took to make all the films and that are still being applied today.
Looking at all the films, minus Raya and the Last Dragon as I haven't seen it yet, I've picked out 10 that I can safely say are my personal favourites.
I'm going to start from the top and work my way down. My first three are fixed, my absolute favourite won't be a huge surprise to anyone who knows me, and the other ones change every so often that there is no specific order to them.
Let's get to know me in animated films!
1# Beauty and the Beast
Like I said, there are no surprises here. Beauty and the Beast has been my favourite for as long as I can remember. Next to the incredible score, beautiful animation, and fabulous choice in voice actors, I was always attracted to this story for its underlying messages. It might be cliché to say that "beauty is skin deep" and "don't judge a book by its cover" but it's that original prejudice and town perspective of Belle, Maurice, and the Beast that, for me, makes Beauty and the Beast seem real. I found myself relating to this a lot whilst at school, and like Belle I found my happiness and escape in books. It's the books and the giving of the library that truly connect Belle and Beast, and it showcases the power that they truly possess. Together they share that kinship of being outcasts in society and Belle in particular makes it okay to feel different and want something more than what society deems appropriate. I could write an essay on what makes Beauty and the Beast stand out for me but at the end of the day I think it was the film that gave me a love of Disney from such an early age, and I believe it has shaped how I think about society and the wider world.
2# Cinderella
The film that taught us to have courage and be kind. That phrasing might be more of a catchphrase for the live action film but it is there in the original animated film too. Together with the breathtaking animation and memorable music, it is truly one of the golden stars in the vault that will never lose its charm and timeless quality. A Dream is a Wish Your Heart Makes is a Disney anthem; Bibbidi-Bobbidi-Boo is the epitome of magic and imagination, and So This is Love is a classic example of fairytale romance. You take all that Disney magic that has accumulated over the years, put it into an animated film and Cinderella is the end result. For me no traditional princess film will be like it and it will forever stand the test of time more so than its live action update, which I personally find a little saccharine. I was and still am drawn to Cinderella as a character – she's kind, compassionate, loyal, and rises above the abuse she constantly receives from her stepmother and step sisters and it is that strength that makes her a great role model because she never loses sight of herself along the way.
3# The Hunchback of Notre Dame
I have a hard time describing this film because it is so many things. It was one I never really watched as a child and I'm glad I didn't because I doubt I would have liked it. I wouldn't have seen past the darkness. Now I see it as a stunning film with a great cast of characters, a beautiful score, and life lessons that are some of the most realistic I've ever seen in a Disney film.
4# The Great Mouse Detective
I find it funny that my introduction to such a classic British-inspired tale was in France on my university Year Abroad. I was supposed to be diving in French culture and I couldn't stay away from the English culture and literature. Moving on, it stands out to me because it radiates the feeling that Disney was getting back on track after the disaster of The Black Cauldron (probably my least favourite film) and learning to trust traditional Disney storytelling again after Walt's death 20 or so years prior to its release. More personally speaking, it is an amalgamation of my childhood fondness for the more animal Disney films and my adult mystery-based literary tastes.
5# Lady and the Tramp
We all know I don't do romance-centric stories in books, and I can also be a little funny about romance-centric films but I will make an exception for Lady and the Tramp because it is all coated in ignorance, first impressions, misunderstanding which is gradually overcome, not just by Lady and Tramp but all the characters. I'm also taken in by the music, the feel of the film and the growing understanding between Lady and Tramp. Plus, I have a soft spot for spaniels so Lady will always be one of my favourite Disney canines.
6# The Aristocats
My love for this film centres around the Edgar's utter stupidity in thinking he can lose the cats the way he does, all the secondary characters (the geese Amelia and Abigail Gabble, Roquefort the mouse, the dogs Napoleon and Lafayette) and the sibling bickering between Marie, Berlioz and Toulouse. It's very comical, easy to watch, and I like the non-perfect classic look to it like we get with the next film on this list.
7# One Hundred and One Dalmatians
The film that brought about Xerox animation, that less than perfect-looking style that categorises and defines the films made post Walt Disney's death in 1966. One Hundred and One Dalmatians was one of those films I was a little addicted to as a child, constantly loving the thwarting of Cruella and the personalities of all the puppies. I still like that now, but through more adult eyes I'm interested by its cultural and societal commentary because to me it is a piece of living history – there is no other Disney film in which the characters are watching TV and being sucked in by fictional serials and marketing! I think it was very cleverly done and that's why it stands out.
8# Frozen 2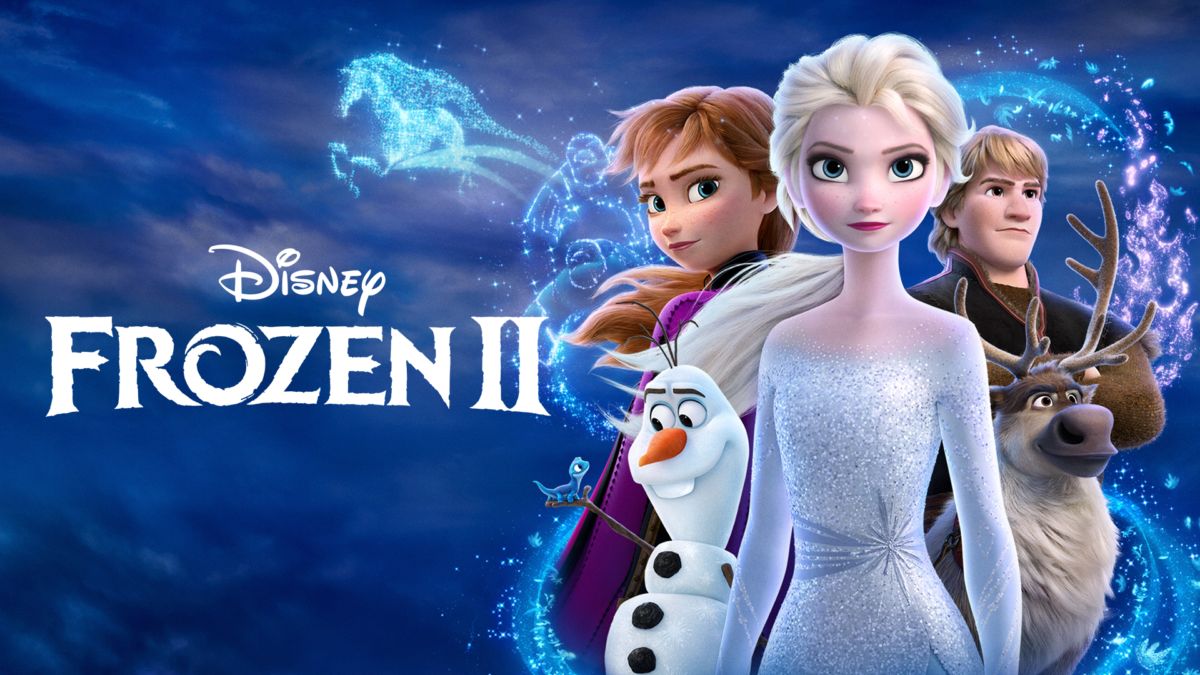 Frozen II certainly stands out on this list as the only modern Disney animated film to be featured, but it deserves to be here because it is arguably my favourite out of them all. It takes everything from the first film and elevates it to a much higher standard, primarily working around the world and Anna and Elsa's places within it. There's also a nicer balance with that and the comedic, light relief of Kristoff, Sven and Olaf, which pleases me greatly. I've only watched it once so far but it is certainly at the top of the re-watch list of Disney films.
9# The Many Adventures of Winnie the Pooh
Similarly to 101 Dalmatians, The Many Adventures of Winnie the Pooh is here for childhood nostalgia. I was very much a Winnie the Pooh child, reading the books in my box-set, going to the cinema to see the spin-off sequels (The Tigger Movie, Piglet's Big Movie) and constantly playing the CD game I had the for the computer. My sister and I were Winnie the Pooh obsessed! Back then, it was fun, light-hearted, but now I very much see the wisdom in the quotes, the innocence of imagination and play and it is comforting. I feel it whenever I watch Christopher Robin and it has generated a new-found love for the world and the characters.
10# The Sword in the Stone
It's not the best Disney film in terms of plot and storyline as it is mainly a mish-mash of scenes and character happenings but I have a deep love for it. It has classic Sherman Brothers music (they're my favourite Disney songwriters besides Alan Menken), the xerox animation style, and I appreciate the messages of learning and knowledge throughout a lot of the scenes. It's also an easy film to enjoy and have on in the background whilst doing something else.
---
And there we have it.

If you like your Disney animated films, what are your favourites?
As always, thanks for reading and have a brazzle dazzle day!
xx