I know I've been a little heavy on the "list" posts recently but here comes another one – my pre-orders and anticipated releases for this next half of the year.
I actually didn't think I was getting excited about a lot of book releases but there have been some books recently that I've either had to pre-order straight away or put on my wishlist for a later date and I wanted to share them here.
Side note – all the publication dates are UK based.
A Single Thread of Moonlight by Laura Wood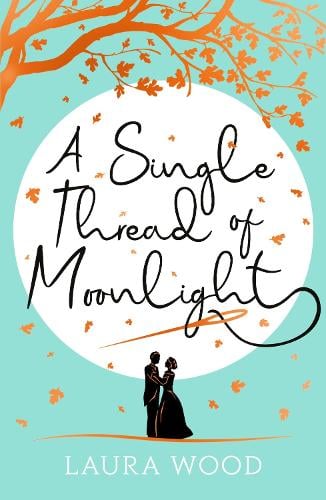 Although I've only read Under A Dancing Star by Laura Wood, I feel the need to own every book she's written and will continue to write. I love her writing style, I love the spark that's between her characters, and the historical nature to all of her books sweeps me away. With this one being pegged as a Cinderella retelling with hints of Pride and Prejudice and Bridgerton (which I'll confess I've not watched), I know it will be a book that won't disappoint me. I'm also super excited to see this cover in person because it is glorious and I want to see how beautiful it looks shelved next to Laura Wood's other books.
Publication date – 7th October by Scholastic.
The Hemlock Cure by Joanne Burn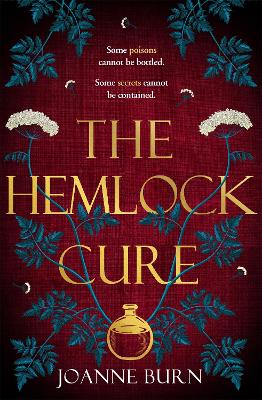 I can't quite remember how I initially came across this book (probably a book promo by the author or publisher on Twitter) but it spoke to me on quite a few levels and I couldn't resist pre-ordering it. One, it's set in the mid 1600s where there is still this element and fear of witchcraft and important women with knowledge are looked upon with suspicion. Two, it's based on the real history of Eyam, a small English village in Derbyshire which during the Great Plague, selflessly shut itself off from everybody to help contain the spread of the virus.
Virus aside, it's the type of Historical FIction I've been loving lately and I want as much of it as I can get. I just wish I didn't have to wait so long for it to be published.
Publication Date – 10th February 2022 by Little, Brown Book Group
The Haunting Season: Ghostly Tales for Long Winter Nights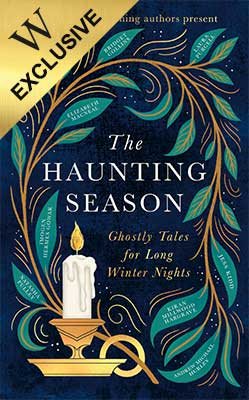 A collection of short stories from authors including Kiran Millwood Hargrave, Laura Purcell, Imogen Hermes Gowar, Bridget Collins and Natasha Pulley that are pegged as being deliciously gothic and ghostly. When I'm in the mood for it, I do love a good gothic story and the mix of authors in the collection make me feel very excited. I really like what I've read or partly read from most of these authors so far, and if I haven't read their writing before, I find short stories a good introduction to that.
It also looks like a really beautiful, stunning book, particularly the Waterstones Exclusive edition which will have gold stencilled edges, and I want it!
Publication Date – 21st October by Little, Brown Book Group
The Lighthouse Witches by C.J.Cooke
This is the only one so far I've added to the wishlist rather than pre-ordering it straightaway. I wanted to make sure I had a little self control in my book ordering/buying, especially since I'm dealing with a rather long reading slump and overflowing shelves (if you read my last post, you know why!)
That being said, this book sounds so good, so mysterious, and it has "witches" literally in the title so it might not stay on the wishlist for long. Also, it has major Autumn vibes and I'm craving that right now.
Publication Date – 30th September
Anatomy: A Love Story by Dana Schwartz
Whenever I choose a romance there always has to be something else about it to draw me in and this one certainly has that. Our MCs are Hazel who wants to be a surgeon in a time when women are not yet permitted to go to medical school, and Jack, a resurrectionist who is simply trying to survive. Circumstances bring them together and they have to work alongside each other to uncover secrets alive and buried in the heart of Edinburgh.
This is a completely different Historical Fiction to all the others here but I love them like this. They're dark, gritty and it's a perspective into the darker side of medicine that I don't really see unless I've fallen into my obsessive rabbit hole.
Expected Publication Date: 22nd February 2022
---
And there we have it.
What are some books you have pre-ordered recently?
Thanks for reading and have a brazzle dazzle day!
xx