Last month I shed a spotlight on the lowest rated books on my TBR and it only feels right that I should do the same for the highest rated books!
I have to say, quite a few of the books in this list don't surprise me at all. They're books nearly everyone seems to love and always get the hype, hence the HIGH ratings!
I think I'll quit the ramble and jump right into it.
The Lord of the Rings Trilogy by JRR Tolkien
Average rating for each individual book – 4.53, 4.45, 4.37 stars
I did read the first two as dramatised audiobooks back in December but they're still on the list as I want to read them physically. I did enjoy them, and more than I expected but at the same time I felt like I missed and lost quite a bit because it was more about the performance of the story rather than hearing Tolkien's words.
The Mask Falling by Samantha Shannon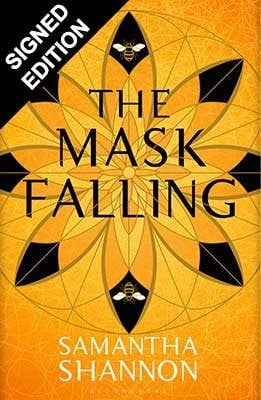 Average Rating: 4.51 stars
At the time of writing, I have finally started reading this. I wasn't sure whether to include it because of that or not, but as I'm not that far into it (just shy of 20 pages through) I felt like it still deserved a mention. It seems to be the highest rated Bone Season book so far and I think a lot of that comes down to the fact that we're now in the middle of the series, the world is expanding, and there is a lot to unpick. I'm not exactly emotionally ready for the journey it will take me on but I am ready to be caught up with the series so far.
Future Girl by Asphyxia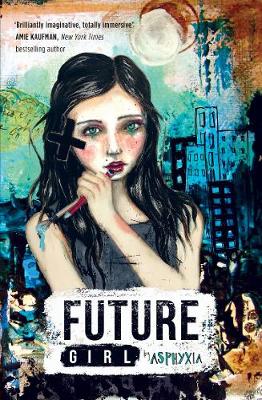 Average Rating: 4.38 stars
The environmental catastrophe aspect of this book might not be my thing but everything else is. One, We've got two main characters who are living in both Deaf and Hearing worlds in Australia, each with their own perspectives and experiences, and they're trying to find how and where they fit in. Two, it is also a very visual book and I'm really intrigued to see how that brings out the richness and expressiveness of AUSLAN (Australian Sign Language) and Deaf culture. Lastly, the linguistic nerd in me wants to see what similarities and differences I can pick up between AUSLAN and BSL, which is the Sign Language I've been brought up using.
The Song of Achilles by Madeline Miller
Average Rating: 4.41 stars
I've forgotten how long this book has been on my TBR even though I've not physically owned it for maybe more than a year. I've heard nothing but amazing things about this book and I have got into Greek mythology more over the last few years so it is definitely the next book for me to read. The hype does put me off a little but it isn't in my face as much as it was a few years ago so I'm quietly hoping I will be able to jump on the bandwagon for this, and also Circe which has a huge following.
Salt to the Sea by Ruta Sepetys
Average Rating: 4.33 stars
I've been putting off reading this for the longest time. I've heard great things about it and everyone I know in the book community who likes historical fiction seems to love Ruta Sepetys writing, but I'm not always great at diving into books that are guaranteed to be tough reads and this one is certainly that. However, it is still one I want to eventually read because it is focusing on the Russian/German side to the Second World War and I feel like I've never really known or read about that perspective before – fictionally or non-fictionally. Everything I tend to read is from the British or French perspective, which is wrong and narrow, and I want to change that.
---
And there we have it – the five highest rated books/series on my TBR!
What are some of the highest rated books on your TBR?
Are there any you are hoping to get to soon?
Thanks for reading and have a brazzle dazzle day!
xx