Hello.
We finally get into some exciting territory for Blogmas and start thinking about all the books that will be coming out in 2022! It doesn't help my growing TBR list but it makes me feel hopeful about the prospect of reading more regularly and consistently with the release of new books.
I have eight books to share, some of which I've already pre-ordered, so without further ado, let's get into this list.
Oh, just one more thing – if I note down any release dates, they will all be UK release dates.
Gallant by VE Schwab (1st March)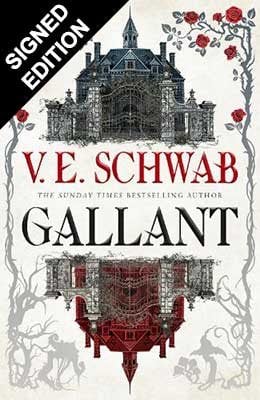 It is no surprise by now that VE Schwab is one of my go-to authors. Her Adult and YA series are always some of my favourites (the MG is okay but not exactly for me) because she just has this way of creating stories and characters that make me think about life and what I take from it. This one about a gothic house and magical realms sounds exactly like the kind of book I'm going to love so I'm really excited for this to be released. The Waterstones special edition of it looks beautiful with the red and white sprayed and spenciled edges so it is one I've made a point of pre-ordering because I want, or should I say need, this book on my shelves.
Daughter of the Moon Goddess by Sue Lynn Tan (20th January)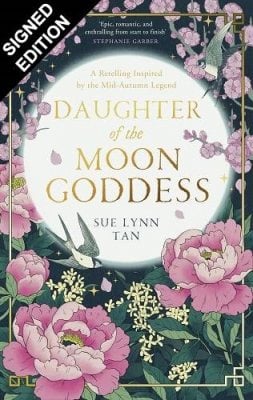 I think this book is going to be on a lot of people's anticipated releases lists because if there's something I've seen a lot over the last couple of years, it is the rise and huge love of books inspired by Asian mythology. I've been a little on the side, wondering whether or not to expand my own mythology horizons exploring this section of books and I think I've now decided this is the book that will introduce me to it. The romantic and disguising identity aspects that are described in the synopsis are not normally my thing but I want to try reading outside of my comfort zone and I'll be very happy doing that when the book looks as beautiful as this.
The Hemlock Cure by Joanne Burn (10th February)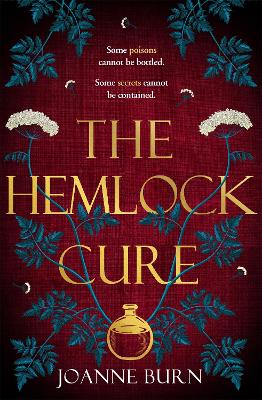 This book is going to be interesting, and I don't mean the content of the book itself but possibly how it will be received due to the content. It's historical fiction, set in 1665 in the Derbyshire village of Eyam, which is famous for being the village to quarantine itself when the Great Plague arrived. It was referenced a couple of times in the British media last year when the epidemiology of coronavirus or all lockdowns were talked about and I think that aspect of this story will resonate highly with readers and speak volumes about our pandemic and how we've acted in response to it. However, it's also about the bond between women, particularly those interested or who have the skill with herbs and healing who could be picked out as being witches, so that combined with this real history is definitely hitting all the right notes for me.
Anatomy: A Love Story by Dana Schwartz (18th January)
Another Historical Fiction that's actually being pegged as YA novel even though I initially thought it was an Adult novel. Anyway, it's set in 1817 Edinburgh and is based around this character, Hazel, who wants to be a surgeon rather than be forced to marry. She has a chance encounter with a resurrectionist, Jack, after being kicked out of medical lectures due to being a women, and uses this new acquaintance to her advantage. However, the more they work together, the more they have to uncover not just in unmarked graves but within Edinburgh society as a whole.
I think this book is one of the first for 2022 that I pre-ordered and similarly to The Hemlock Cure, everything about it makes me want it in my hands right now.
Twin Crowns by Katherine Webber and Catherine Doyle (12th May)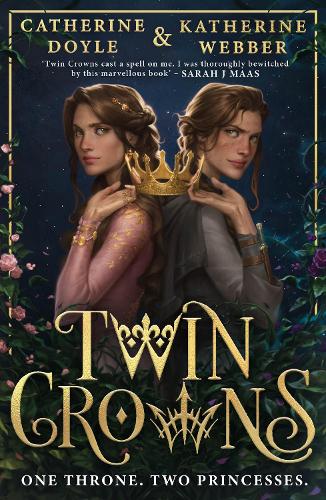 I'd completely forgotten about this book until recently when people were starting to receive ARCs. I don't know much about it, but all I do know is that it has something to do with twin princesses, living in different worlds who are both after power and want to protect the world they're each from.
I'm really intrigued by this, not just for the story but to see how this author partnership will work. I haven't read anything by Catherine Doyle before, even though I know she primarily writes Middle Grade, and I really like Katherine Webber's books so it will be interesting to see how their writing styles and storytelling will combine.
A Lullaby For Witches by Hester Fox
This one should be pretty self-explanatory if you know me by now – it has 'witches' in the title which instantly grabs my attention. I'm a sucker for anything about witches and witchcraft so it is not surprising that I want this book. It's also dual timeline which is one of my favourite things in Historical Fiction and something I've not really read from Hester Fox before so I'm interested to see how she does it.
Unfortunately, I can't be certain about the UK publication date as it is not coming up on Waterstones yet and I'm getting two different dates from Amazon so we'll just have to wait and see what happens.
Wild and Wicked Things by Francesca May (29th March)
This book is one I've only just heard about in the last couple of weeks but it instantly grabbed my attention with the 1920s vibes, the magic, friendships and the illicit nature of everything involved in this story. It sounds so cool and unlike most of the books I have on my shelves so it will be nice to have something different.
Also, I can't get over the black and gold of this cover. The Waterstones special edition has black sprayed edges too which will look absolutely stunning. I could do without the black as my shelves are quite dark but it fits the vibe perfectly! I can't wait until I see it in the flesh.
A Mirror Mended by Alix E Harrow (14th June)
A Mirror Mended is the second in Alix E Harrow's new Fractured Fables series, the follow up to A Spindle Splintered and I'm really excited to see how she'll twist the story of Snow White. As we've gathered by now, I loved how she worked A Spindle Splintered and gave Zinnia some positive agency as a Sleeping Beauty so it will be interesting to see that develop throughout this book, the rest of the series. and how she'll interact with other fairy tales.
If this book also works out then I can safely call Alix E Harrow an auto-buy author because I've loved everything she has written so far. She's becoming a firm favourite around here.
---
And that seems to be that.
Have you any anticipated releases for 2022?
Let me know what they are so we can share recommendations and make our wishlists even longer!
As always, thanks for reading and have a brazzle dazzle day!
xx