The person who doesn't tend to make resolutions and has already written one post about three book resolutions for this upcoming year is coming to you with a SECOND post about them! Who is she?
Yeah, this was very unintentional, but whilst looking for general resolutions tags and post ideas for my other blog, this one caught my eye on Golden Books Girl and I really liked it. Unfortunately, I can't find the creator, but from the digging I managed to do, I think it has come over from a channel on Youtube that is no longer up.
Anyway, there are 12 questions to get through in all so let's get started!
1. An Author You'd Like To Read That You've Never Read
I seem to be taken with a lot of gothic-style, Historical Fiction novels at the moment and one author whose books seem to be central to that and I've not read yet is Bridget Collins. I own The Binding, and every time my sister goes into Waterstones, she tries to tempt me with more Bridget Collins books (I think its the covers!) so I'll have to pick it up eventually.
2. A Book You'd Like To Read
There are millions! Have you seen how many unread books I currently have on my shelves, all of which I want to read? Just picking one at random, I'll go with The Lady of the Ravens by Joanna Hickson.
 3. A Classic You'd Like To Read
Without my classics for reference (they're in a box in my grandmother's garage), one I own and haven't read yet is Tess of the D'Urbervilles by Thomas Hardy.
4. A Book You'd Like To Re-Read
As a serial re-reader, it is honestly surprising I've not re-read every read book on my shelves. One I've been intending to re-read for a while though is Eragon by Christoper Paolini.
5. A Book You've Had For Ages and Want To Read
I keep books on my shelves for a few years before finally reading them so again, there are many! The Time Traveller's Wife by Audrey Niffenegger is one of them.
6. A Big Book You'd Like To Read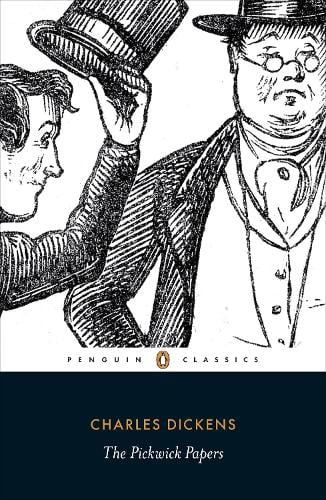 I'm going back to classics for this one and I would finally like to say I've read the chunky tome that is The Pickwick Papers by Charles Dickens. My copy is incredibly thick with a tiny font so I might have to find an audiobook of this in order to finally read it.
7. An author you've previously read and would like to read more of
I would like to read more Kathy Reichs' books. I read the first couple of Temperance Brennan novels and the first one in her YA Virals series at least four years or so ago when I got into BONES and I think because I preferred the show, I didn't carry on with them. However, I do like that style of crime novel so I'd like to pick them up again.
8. A book you got for Christmas and would like to read.
The only book I got for Christmas was this reference book of knitting stitches, and yes I would like to read through it. I would like my knitting skills to be on par with my crochet so it will be a good book to flick through and practice with.
9. A series you want to read from start to finish
The Queen of the Tearling trilogy. I've had it unread on my shelves for a while and I need to finally read it.
10. A series you want to finish that you've already started.
The Hitchhikers Guide to the Galaxy. I've only read the first two books so I need to complete the series.
11. Do you set reading goals?
I do from time to time. The only one I really set year after year is the Reading Challenge, and this year I've set mine to 35 books. It's on the low side for me but I really struggled reading and sticking to books in 2021 so I prefer it being this low.
12. Any other reading goals?
This year I have set other goals and resolutions, which I've already run through in my previous post. If you missed it, basically I would like to try finishing/catching up with all the series I've started and prioritise my unread books in order to bring down the tbr. I like having a large collection of books but it is starting to really bug me that I'm not actively reading the books I'm buying so I'd like to control that a little more.
There we have it!
Do you have any reading challenges and goals for the upcoming year?
As always, thanks for reading and have a brazzle dazzle day!
xx