I can't run a book and Disney blog without moving across my Bibbidi-Bobbidi-Books feature, matching books to Disney songs.
When Will My Life Begin is the first song I started with initially so of course it is the first instalment. I loved everything about that first post so I am changing nothing!
When I first had the idea for Bibbidi-Bobbidi-Books, When Will My Life Begin is the song that instantly came to mind. From Tangled, this is the 'want song' we often get from the princesses. It is the first we see of adult Rapunzel and what her life is like stuck in that small tower day in day out. In a sense it reminds me of 'Belle' without the villager input. It's all about the longing to discover the wider world and find a life outside of her situation.
So taking all of that into account, what book(s) do I recommend based on this song?
Little Women by Louisa May Alcott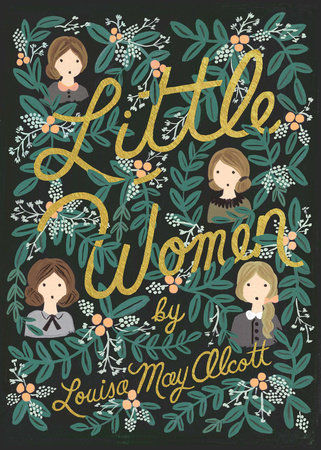 Against the backdrop of the American Civil War, Little Women chronicles the lives of Meg, Jo, Beth and Amy March as they transition from childhood to adulthood. It is the story of these four sisters discovering who they are and what they want their lives to be. Sometimes that means dipping their toes into the outside world, and sometimes that means staying at home, but first and foremost, it is a journey of discovery and learning about life the hard way.
I love Little Women for the same reasons I love Tangled. Both the main characters of Jo and Rapunzel – who I think are about the same age – itch to explore the world and although it isn't in the way they initially expect, they eventually find their dreams. It's also an easy classic to snuggle up with on a gloomy day, whether that be with the physical book or one of the film/tv adaptations if they take your fancy instead.
Strange The Dreamer by Laini Taylor
It is said that the dream chooses the dreamer and for Lazlo Strange, a lowly librarian never far away from his books, that dream is to discover the mysterious and unseen city of Weep. When the Godslayer – an apparent hero – arrives at his library, on his way to this unseen city, Lazlo jumps at the chance to accompany him, satisfying years of intense curiosity and dreams. What he discovers on arrival is more than he could ever anticipate and soon he is thrown into a world steeped in wonder, awe, and conflict.
However, this story is dual perspective, and our other main character is Sarai, a blue Godspawn who lives above Weep and wants to learn more about the humans down below despite a forbidden interaction between them. Of course, she and Lazlo connect and together they uncover the many layers of Weep and its inhabitants, very much like Rapunzel and Flynn when they're in the heart of Corona.
A book like this only comes around a few times in a lifetimes and it certainly takes the crown. Laini Taylor's writing is lyrical, magical, and completely perfect for this story. It is slow going and you have to dedicate a lot of time to it but if you love rich and entrancing worlds, it won't disappoint.
The Bone Sparrow by Zana Fraillon
The Bone Sparrow is far away from the fantasy you find in both Little Women (through Jo's writing) and Strange the Dreamer, but this whole book is steeped in dreams and the longing to have a different life. That makes this book incredibly powerful as it follows a Subhi, a young boy who has known no other life than that inside an Australian refugee camp. He very much wants to believe there is another life for him, and up until he meets Jimmie (a young girl beyond the fences) his only glimpse of the outside world is through his mother's stories and those that Jimmie brings him in her diary
I will talk about this book a lot and I will champion it for as long as I can because someone in the online book community needs to. Subhi's reality hits hard because, similarly to Rapunzel, he is trapped in this situation with people who are emotionally and physically abusive. It kills me knowing that this is happening to people, and whilst the events of this book are purely fictional, the background inspiration is real and very much contemporary.
---
So there we have it, three book recommendations based on Where Will My Life Begin?
Each book is completely different from each other but they all encapsulate the song's themes of longing, dreams, and the desire to explore the outside world.
---
What do you think?
What other books do you think are a good match for the song?
What other Disney songs would you like me to find book recommendations for?
Thanks for reading and have a brazzle dazzle day!
xx